Mental Health Apps
There are many apps for Androids and iPhones that can help with sleep, stress, safety planning, relaxation, anxiety, mindfulness, PTSD and other mental health topics. These are some of the most highly recommended apps across college campuses, and while this list is by no means exhaustive, we hope it gets you on the path to finding an app that is a great fit for you.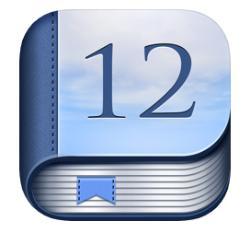 12 Steps Companion
The original and most comprehensive sobriety tool available for members of Alcoholics Anonymous. With a feature packed Big Book reader, search tool, sobriety calculator, notes, AA contacts database and more, your experience is unmatched! Every member of AA will find this app very useful yet quite simple to use.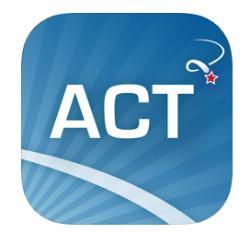 ACT Coach
Acceptance and Commitment Therapy (ACT) aims to help you live with unpleasant thoughts, feelings and impulses without avoiding them or being controlled by them. In ACT, you are encouraged to commit to actions so that you can live your life by your values, even in the face of these unpleasant experiences. ACT Coach was created by VA's National Center for PTSD.
Anxiety Coach
Mayo Clinic Anxiety Coach is a comprehensive self-help tool for reducing a wide variety of fears and worries, from extreme shyness to obsessions and compulsions. Anxiety Coach helps you make a list of feared activities and then guides you through mastering them one by one. Through this experience, you can increase your confidence as you become less fearful and worried.
BACards.com
Monitor your alcohol consumption and view your estimated BAC results. This convenient monitoring tool will continuously track and estimate your alcohol consumption and Blood Alcohol Concentration (BAC) level over time. Simply record your drinks for an up-to-date estimate of your BAC.
Breathe2Relax
Breathe2Relax is a portable stress management tool which provides detailed information on the effects of stress on the body and instructions and practice exercises to help users learn the stress management skill called diaphragmatic breathing. Breathing exercises have been documented to decrease the body's fight-or-flight (stress) response and help with mood stabilization, anger control and anxiety management.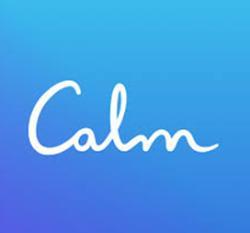 Calm
Calm provides support and resources for better sleep, meditation and relaxation. It includes guided meditations, sleep stories, breathing programs, stretching exercises and relaxing music. This is the perfect mindfulness app for beginners, but it also includes hundreds of programs for intermediate and advanced users. Guided meditation sessions are available in various lengths, and sleep stories allow a deep and restful slumber.
Circle of 6
Circle of 6 is a personal safety app for everyone. Circle of 6 lets you choose up to six trusted friends to add to your circle. If you get into an uncomfortable or risky situation, use Circle of 6 to automatically send your circle a pre-programmed SMS alert message, with your exact location. It's quick. It's discreet. Two taps is all it takes. Circle of 6 also connects you to 24-hour hotlines for safety and information, as well as Scarleteen.com, a comprehensive online sexual health resource.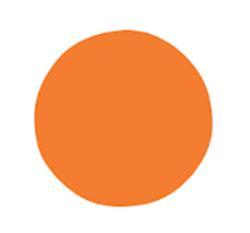 Headspace
Headspace teaches you how to meditate, breathe and live mindfully. There are exercises on topics including managing anxiety, stress relief, breathing, happiness and focus. There's a free Basics course that will teach you the essentials of meditation and mindfulness. Plus, as part of the Sleep by Headspace experience, there are sleep meditations, sleep sounds and specially designed sleepcasts to guide you to a place of rest.
My3
My3 is a safety planning app. With MY3 you can be prepared to help yourself and reach out to others when you are feeling suicidal. This app helps you create a thorough safety plan that identifies warning signs, coping strategies, helpful distractions and a support network (including access to the 24/7 national suicide hotline), who you can call upon for support when needed.
NA Recovery Companion
Recovery Companion is a tool created to support recovering addicts in their daily lives. It includes an interactive daily inventory, Cleantime Calculator (never miss your NA birthday/anniversary!), daily planner, Just for Today daily meditations, NA meeting locator, group reading cards (have a meeting anywhere you like) and opportunities to support efforts to carry the NA message to addicts all over the world.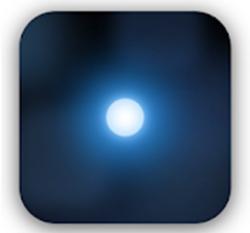 Panic Relief
Panic Relief provides you with tools to deal with panic, stress and anxiety. It can give you instant support, wherever you are—it is silent and helps you stay in control. It has four short cartoons with animations to show you how to cope with the unpleasant sensations in your body while staying mentally calm and in control.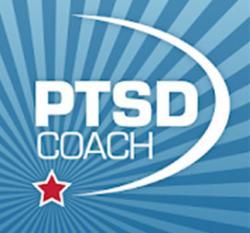 PTSD Coach
PTSD Coach was designed for those who have, or may have, post-traumatic stress disorder (PTSD). This app provides you with education about PTSD, information about professional care, a self-assessment for PTSD, opportunities to find support and tools that can help you manage the stresses of daily life with PTSD. Tools range from relaxation skills and positive self-talk to anger management and other common self-help strategies.
Stop, Breathe & Think
Meditation and mindfulness to help you build the emotional strength and confidence to handle life's ups and downs. Stop, Breathe & Think, the app for daily meditation and mindfulness, has a unique approach that allows you to check in with your emotions and then recommends short, guided meditations, yoga and acupressure videos, all tuned to how you feel.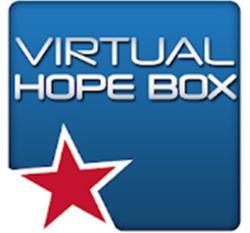 Virtual Hope Box
Virtual Hope Box (VHB) contains simple tools to help with coping, relaxation, distraction and positive thinking. You can use VHB to store a variety of rich multimedia content that you find personally supportive in times of need. You can add photos, videos and recorded messages from loved ones, inspirational quotes, music you find especially soothing, reminders of previous successes, future aspirations and self-affirmations. VHB also provides you with positive planning, distraction tools and interactive relaxation exercises.
Ween
WEEN is an easy-to-use marijuana tracking application. With WEEN, you can easily record different types of usage, view your daily log broken down into usage types, view increased/decreased trends of usage for day to day, week to week, month to month or year to year, and setup a daily reminder to show if your usage is decreasing or increasing.