Bi Zhao
Approaching politics with compassion, civility
Sometimes it takes just one experience to set the trajectory of your career and calling. For Bi Zhao, that experience was participating in the Model United Nations as an undergraduate at Peking University. As she played the roles of national delegates and even served as the secretary-general for the first Model U.N. conference in China, she discovered her interest in international organizations and global political issues, as well as her desire to teach.
"It was back then that I decided I want to be an educator and not just learn about international politics," says Zhao, Whitworth's new assistant professor of political science. "I wanted to help others learn that the issues and politics that are seemingly far away are actually highly relevant and can help us make sense of the world."
As a doctoral student, Zhao focused her research on non-governmental organizations that work on gender equality and climate change at the international level. This led her to move from the mock U.N. to the real U.N., studying twice at the U.N. Framework Convention on Climate Change (UNFCCC).
"I followed the negotiations closely, attended lots of events organized by the women's NGOs and Indigenous people's groups, and conducted some in-depth interviews," Zhao says. "It was a very rewarding, eye-opening experience."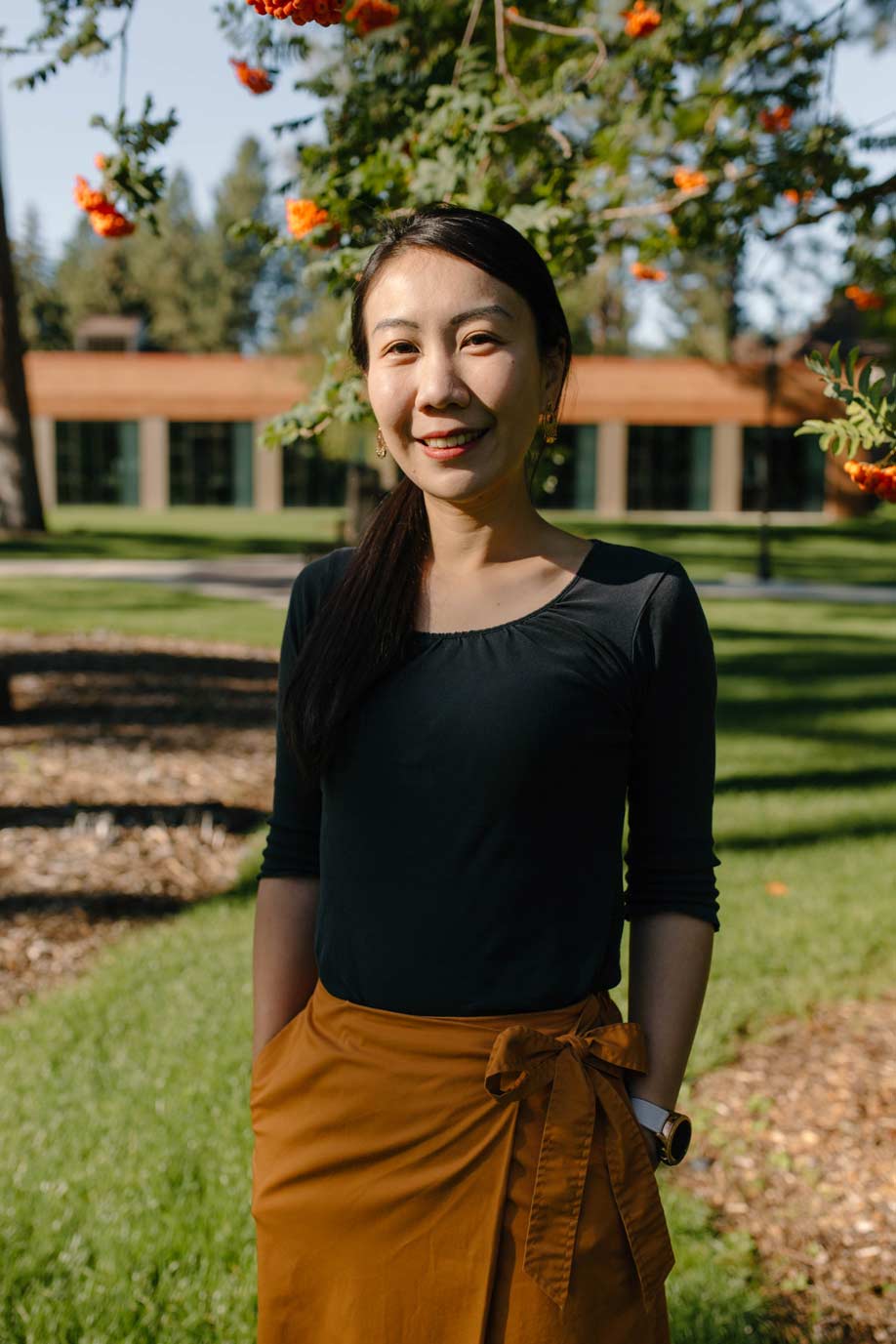 Zhao would like to provide Whitworth students with that kind of firsthand experience in the future. "I hope I can help to apply for an observer status for Whitworth at the UNFCCC and bring students there one day," she says. "I firmly believe that it would be a great learning experience for students with diverse interests related to climate change."
In the meantime, Zhao is excited to be teaching courses like International Relations and Global Environmental Politics. She is committed to teaching within a framework of justice and concern for those who struggle and has integrated units on racism and health inequities into her courses.
Zhao's commitment fits right in with the Whitworth Political Science Department, whose motto is "Do Justice; Love Mercy," based on the Bible verse Micah 6:8. "When I came to interview last winter and saw the motto, I was immediately drawn to it," Zhao says. "I met with students who are deeply interested in environmental protection; faculty members who genuinely value teaching their students and doing amazing research at the same time; and I saw a Christian environment that cares for society's important questions and does not shy away from them."
Zhao tells students that while they don't have to agree with her views, she would like for them to thoughtfully equip themselves to participate in social issues and to keep political ideology from becoming the sole lens through which they see the world and others.
"Also, besides the content and knowledge of each class, I hope students will learn about how to communicate political issues and analysis with a broader audience, not just the academia," she says. "And how to do so with compassion, depth and civility."