Commissioned Ruling Elder Program
Instructors
Instructors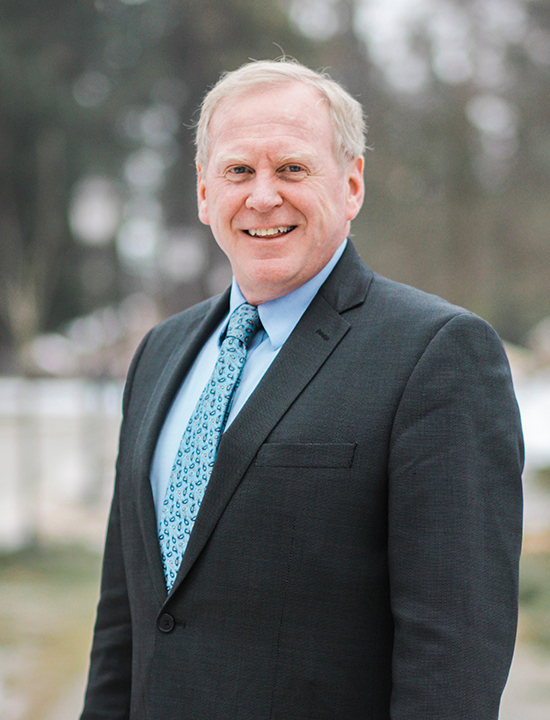 Ron Pyle
Ron Pyle completed his Ph.D. at the University of Washington. He has two master's degrees, one in speech communication and one in theology. He is the author of the national training manual for Young Life, and his doctoral research, on the preaching of Charles Finney, reflects his research interests in public address, rhetoric and religious communication. Pyle preaches at area churches and recently served on the Core 250 team. During his 1999 sabbatical, he studied African-American preaching and the process of analyzing sermons rhetorically. He currently trains university faculty and staff to serve as effective mentors to students.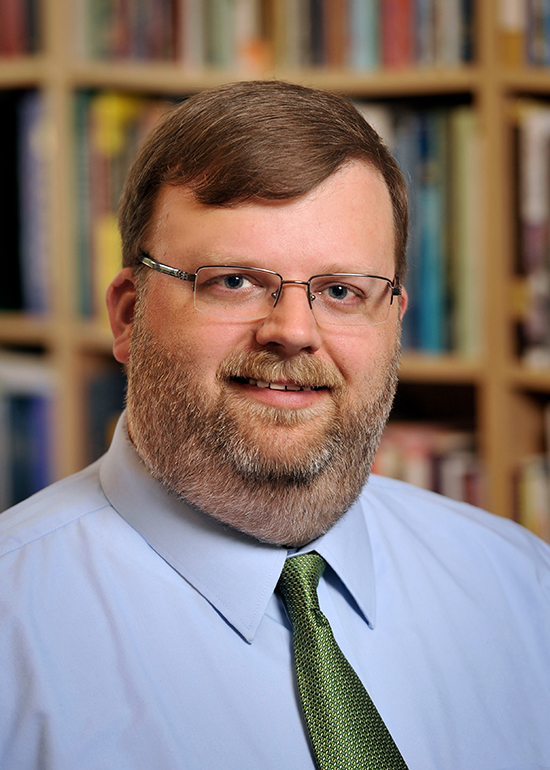 Ben Brody

Ben Brody has served as an assistant, then associate, professor of music and director of church music studies at Whitworth University since 2003. He studied music education and church music at Whitworth and went on to complete graduate degrees in choral conducting from the University of Washington. He spent four years as director of worship and music at First Presbyterian Church of Seattle. At Whitworth, he teaches courses in church music, music history, and choral literature, and he serves as director of campus worship. Brody cares deeply about the role of music in corporate worship and is passionate about helping pastors, church musicians, and worship committees develop faithful worship practices in their congregations. In addition to his work at Whitworth, he is director of music at Colbert Presbyterian Church, in Colbert, Wash.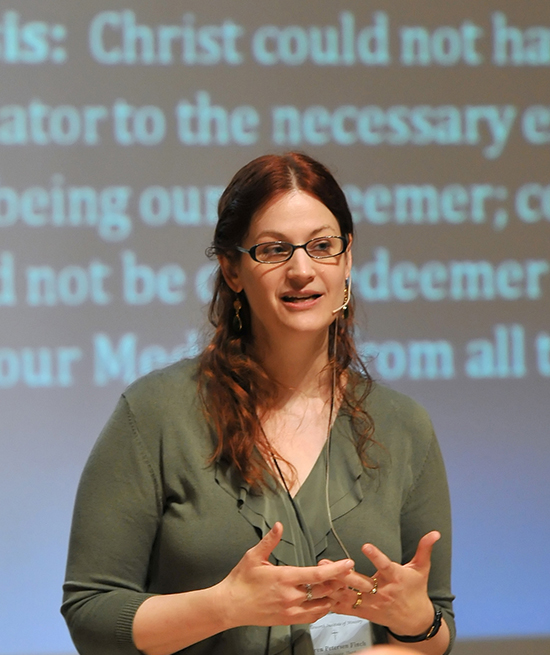 Karen Petersen Finch

Karen Petersen Finch, an assistant professor of theology, earned her M.Div. from Princeton Theological Seminary and her Ph.D. from Gonzaga University. Her chief research interest is Reformed-Catholic ecumenical dialogue, with a focus on the theologies of John Calvin and Thomas Aquinas. Petersen Finch has been invited twice to Boston College to engage in research and dialogue with the students of Bernard Lonergan, an Aquinas scholar who died in 1984. At Whitworth, she teaches Core 150 (Christian Perspectives on Western Worldview Studies), The Bible for Doubters, and Great Christian Thinkers.
Keith Beebe

The Rev. Dr. Keith Beebe is a professor of church history and chair of the theology department at Whitworth University, where he has taught Church History, Western Civilization, and Biblical Studies classes since February 2001. Ordained as a teaching elder in the Presbyterian Church (U.S.A.), Beebe has served as senior pastor of Knox Presbyterian Church, Spokane (1995-2001), as interim pastor of First Presbyterian Church, Whitefish, Mont. (1993-94), and as associate pastor of evangelism & discipleship at Millbrook Presbyterian Church, in Fresno, Calif. (1985-92). He received his bachelor of arts degree in music education at Albertson College of Idaho, his master of divinity degree at Fuller Theological Seminary, and his Ph.D. in church history at King's College, Aberdeen, Scotland. Beebe enjoys spending time with family and friends, traveling with students to Britain and Ireland, riding his bike, running, hiking, backpacking, cross-country skiing, reading, working with archival documents, watching movies, listening to music, and playing his bodhrán (traditional Celtic drum) and Irish whistle.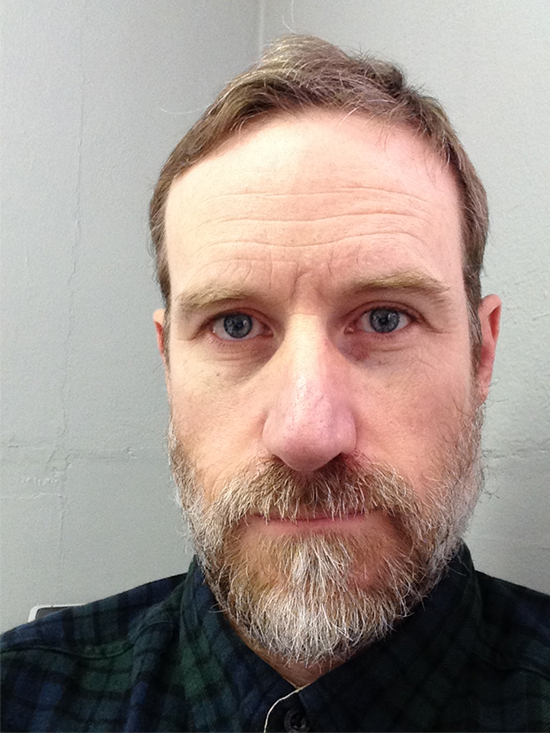 Larry Veith

Larry Veith is a teaching elder in the Presbyterian Church (U.S.A.). He is pastor of the Lutheran-Presbyterian parish of Potlatch, Idaho, and is stated clerk of the Presbytery of the Inland Northwest.
Terry McGonigal

The Rev. Terry McGonigal has served Whitworth University for 21 years as dean of spiritual life/campus pastor, and he has now taken on the new role of director of church engagement. McGonigal's passion is to connect God's people with the spiritual resources provided through the scriptures in order to encourage people in their growth as Jesus' disciples and in the proclamation of Jesus' Gospel. McGonigal has traveled extensively with students, primarily in Central America; he teaches The Gospel of John and The Biblical Theme of Shalom, and he has written extensively about the subjects of these classes. He has been married to Suzette McGonigal for 41 years; they have three children and six grandkids. Family is the joy of McGonigal's life, and he enjoys kayak sailing with Suzette and playing with the grandkids on the beach whenever possible.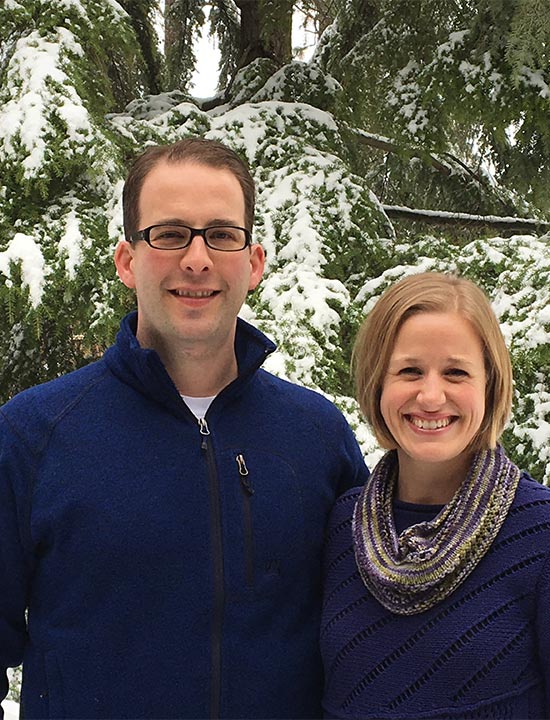 Betsy Wynne

Betsy Wynne has been the associate pastor for congregational care at First Presbyterian Church (Spokane) since 2012. She and her husband, Jeremy, have two children, Hannah and Asher, born in Aberdeen, Scotland, where Jeremy completed his Ph.D. at the University of Aberdeen and Betsy served as an assistant chaplain to the university and pastor to two small Scottish churches. The Wynnes love being a part of the Whitworth and First Presbyterian communities, and both enjoy digging deep into scripture and pursuing God's work in people's lives.
Gerald Sittser

Gerald L. (Jerry) Sittser is a professor of theology and senior fellow in the Office of Church Engagement at Whitworth University, where he has served since 1989. Sittser is also an experienced pastor, teacher and writer, as well as founder (in 2009) of the M.A. in Theology Program at Whitworth. His book A Grace Disguised has been a bestseller for more than 15 years and has been translated into more than 20 languages. He is also author of Water from a Deep Well, A Grace Revealed, and The Will of God as a Way of Life.