Whitworth Ministry Summit
Speakers
Speakers
Featured Speakers
Inés Velásquez-McBryde
Inés Velásquez-McBryde is a pastor, preacher, reconciler and speaker. She is currently a chaplain at Fuller Theological Seminary as well as co-lead pastor of The Church We Hope For, planting a multiethnic church with her co-pastor, Bobby Harrison, in southern California. Velásquez-McBryde earned her Master of Divinity at Fuller and has 19 years of combined ministry experience in church planting and pastoral staff leadership in multiethnic churches. She was the recipient of the Ian-Pitts Watson Preaching Award at Fuller Seminary and has spoken in local church pulpits across the nation, as well as at national and regional conferences sharing her passion for multiethnic church planting, racial reconciliation, justice, and the full inclusion of women in pastoral leadership.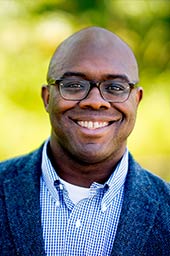 Fr. Esau McCaulley, Ph.D.
Fr. Esau McCaulley, Ph.D., is an assistant professor of New Testament at Wheaton College in Wheaton, Ill. McCaulley also serves as Canon Theologian for his diocese. His first book entitled Sharing in the Son's Inheritance was published by T & T Clark in 2019. His second book Reading While Black: African American Biblical Interpretation as an Exercise in Hope was published by IVP Academic in 2020. He is a contributing opinion writer for the New York Times. His writings have also appeared in Washington Post and Christianity Today among other places. McCaulley is married to Mandy, a pediatrician and navy reservist. Together, they have four wonderful children.
Seminar Speakers & Panelists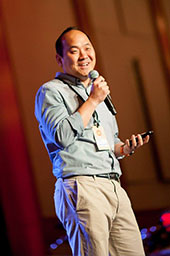 Drew Hyun

Drew Hyun, a graduate of UC Berkeley and Gordon Conwell, Theological Seminary, is the pastor of Hope Midtown Church and founder of Hope Church NYC, a family of nine churches planted in the last six years. They consider themselves a family of churches leading people into a transforming relationship with Jesus and a community of faith. The churches are diverse, but together they share resources and vision to reach neighborhoods in and around NYC.
Rev. Mary Hulst, Ph.D.

The Rev. Mary Hulst, Ph.D., has served as chaplain at Calvin College since 2009. Previously, she spent eight years serving as the senior pastor at Eastern Avenue Christian Reformed Church in Grand Rapids, Mich., before leaving to pursue a Ph.D. Now, she preaches weekly on Sunday evenings at the Calvin College LOFT (Living Our Faith Together) service for students, integrating her love for scripture and her love for college students. Known as "Pastor Mary" on campus, she loves to meet with students to talk about life, faith or anything else. When her schedule allows, Hulst also lectures around the country on preaching, teaches workshops for preachers, and consults with churches and search committees on how to listen to sermons. Her book A Little Handbook for Preachers was released in 2016.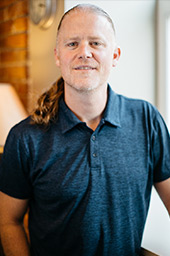 Doug Shirley Ed.D., M.Div., LMHC

Doug Shirley is core counseling faculty at The Seattle School of Theology & Psychology. He has a very active counseling practice wherein he often serves as a "pastor's pastor." Shirley has degrees in counseling (M.Ed., Temple University), divinity (M.Div., Mars Hill Graduate School), and pastoral community counseling (Ed.D., Argosy University). His study and practice sit at the intersections of mental health and spirituality. Shirley's dissertation was on men in spiritual authority, and his current research interests include issues related to sustainability (read compassion fatigue, vicarious trauma and burnout) for health and healing professionals. Shirley is married to Laura Wade, and together they parent three boys in Woodinville, Wash.