MBA Alumni Society Board Members
The Whitworth MBA Alumni Society is led by a group of active alumni. Our goal is to engage and serve all MBA alumni. Please reach out to any of us, as we'd love to connect.
Andrew Barrington MBA '17 – President
Current Position: Products and Services Manager at Avista
Andrew Barrington received his undergraduate degree from Southern Illinois University in workforce development and training before attending Whitworth, where he received his MBA in 2017.
The MBA Alumni Society gives students the chance to connect, as Barrington experienced.
"I got involved to engage and learn from the different cohorts," he says, "but also to give back and share my knowledge and experiences with those same people."
Barrington and his wife, Stephanie, have three daughters who keep them both very busy.
His favorite book? The Five Dysfunctions of a Team: A Leadership Fable by Patrick Lencioni
Asia Stevens-Argraves '13, MBA '19 – Vice President
Current Position: HR Business Partner at Providence Health Care
Local Spokane native and Lewis and Clark High School alumna, Argraves is thankful to call this city her home. Argraves received her undergraduate degree in chemistry from Whitworth in 2013, where she also became the assistant laboratory manager for the chemistry department shortly after. Argraves continued her education and received her MBA from Whitworth in 2019.
"Even as I transitioned into new careers and positions," she says, "the MBA alumni have helped me stay connected to a community in which I can continually grow professionally."
Argraves serves on the MBA Executive Board, mainly because of her passion for extending the relationships and community she received to the next cohort. She strives to ensure that all students succeed and enjoys being a mentor to others. Argraves enjoys spending her free time outdoors with her husband and pup or grabbing an Americano with fellow MBA alumni, friends and co-workers.
Her current reading? Mindset – the new Psychology of Success by Carol Dweck
Michael Truex MBA '19 – Past President
Current Position: Project Manager at Avista Utilities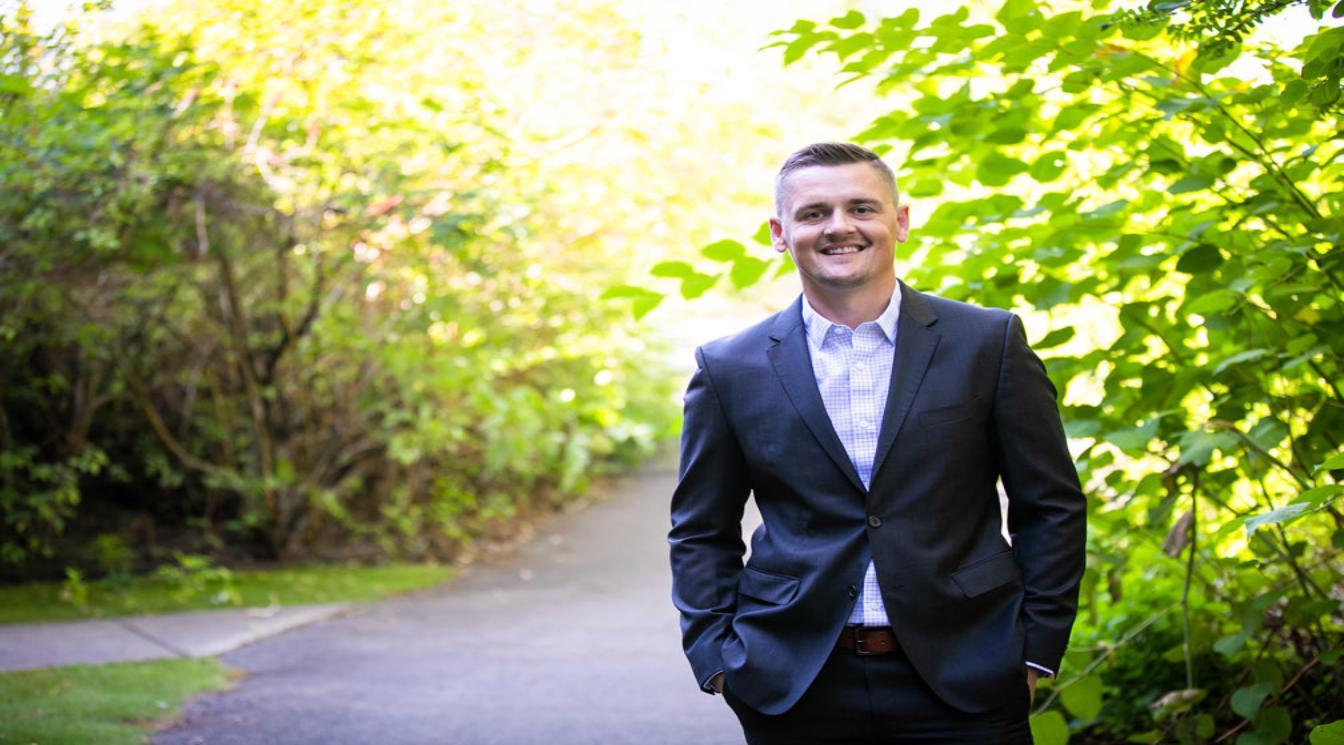 Michael Truex received his undergraduate degree in construction management from Eastern Washington University before attending Whitworth University, where he graduated with his MBA in 2019. He has worked in construction project management for over ten years and is currently employed as a project manager for Avista. Truex serves as board chair for the Spokane County Emerging Leaders Society and on the Spokane Oldtimers Hockey Association Board.
Truex serves on the MBA Executive Board because he believes that our faculty work tirelessly to align their passion with opportunity for students.
"It is important for me to sustain the relationships and the network which has formed throughout the MBA program and ensure its continued impact in the Spokane community," he says.
Truex enjoys serving in the community at Spokane County United Way and Hockey Ministries International.
His current reading? Conversations on Servant Leadership by Shann Ray Ferch, et al.