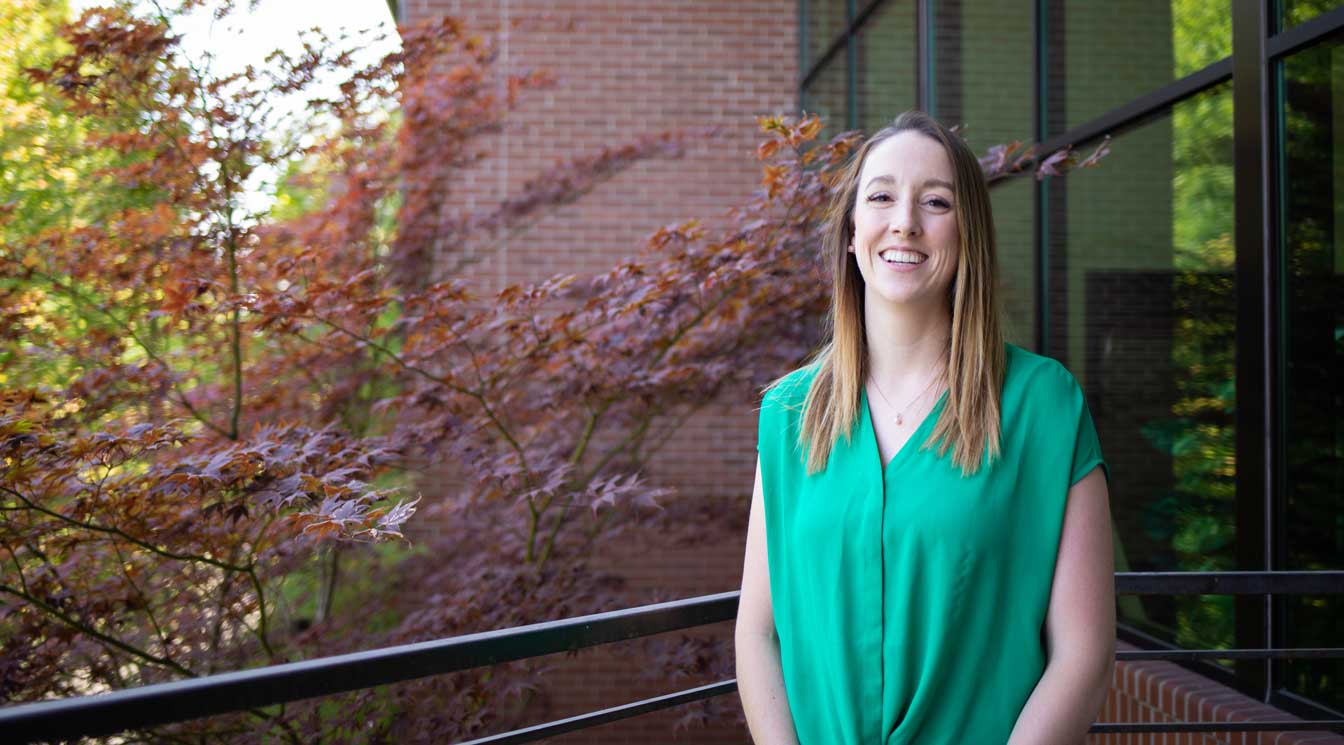 Heather Sulpizio MBA '20 wanted to be challenged, gain great experience and have a strong community. Those are the three things she was looking for when she decided to further her education. When Sulpizio learned about the Whitworth MBA program, she knew it would offer exactly what she desired.
"I immediately felt welcomed and felt that it was a community; not just a place to get a piece of paper," Sulpizio says. "During my undergrad, I could sit in a class for six weeks and no one would speak to each other unless required." In the Whitworth MBA classes, she says, students want to attend class and get to know each other.
Being close to her peers was something that Sulpizio loved and was a major benefit of the program. "This is what helps you get through times – they become your family," she says.
One of Sulpizio's favorite experiences in the program was the executive excursion course she took with her peers in Sun Valley, Idaho. The quality time she spent with her peers helped her to learn at a deeper level and make stronger connections. "In a normal class you have a few hours to connect and talk, but during this trip we were able to continue this at our cabin and dinners while all around having fun," Sulpizio says.
In the Whitworth MBA program, students not only receive an excellent education, but have opportunities to apply their learning – all while fostering meaningful relationships with peers and instructors.