Whitworth professor strives to understand and benefit endangered bird species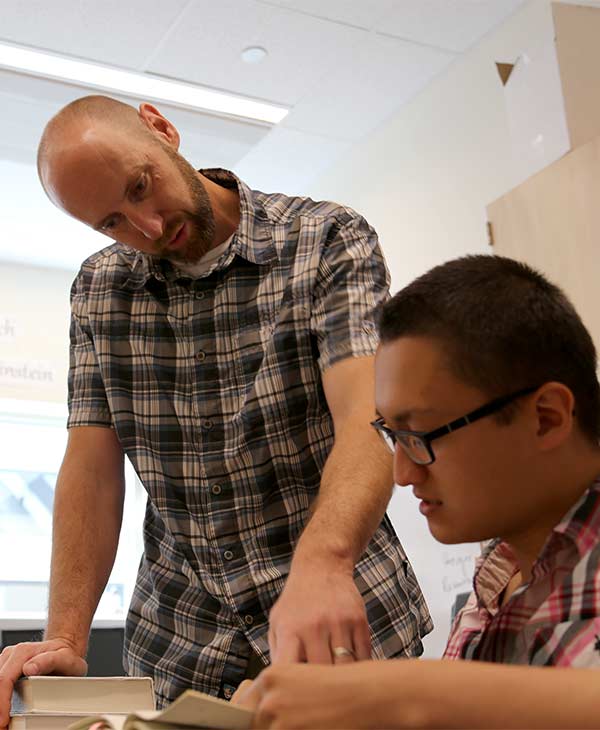 Whitworth Assistant Professor of Biology Grant Casady focuses his research on the conservation of the endangered sage-grouse in eastern Washington. There are currently fewer than 1,000 individuals of this species in the state, and their existence is endangered by the reduction of habitat for agricultural use.
"My research focuses on learning about the specific needs of this unique bird, so that we can do a better job of stewarding the resources that God has given us to care for," Casady says. "My goal is to develop a better understanding of the sage-grouse's habitat needs, in particular during the time when hens are raising their young."
Casady's research is in collaboration with the US Bureau of Land Management and the Washington Department of Fish and Wildlife. He also leads a team of Whitworth students who play a major role in his work.
As part of their involvement in his research, Casady's students develop their own research questions to investigate over the course of the year. They then present their work either at the Murdock College Science Research Conference or the Spokane Intercollegiate Research Conference.
"Students are invaluable in the research that I do. They help me with the collection of field data that are critical for the research," Casady says. "They also help in the formulation of the approaches we will use as we pursue the research together."
In addition to his research, Casady serves as a reviewer for several publications, including Journal of Arid Environments, Remote Sensing and Ecological Restoration. He is also a member of the Ecological Society of America, the Society for Range Management and more.