Southern barbecue, Northwest roots, and the power of collaboration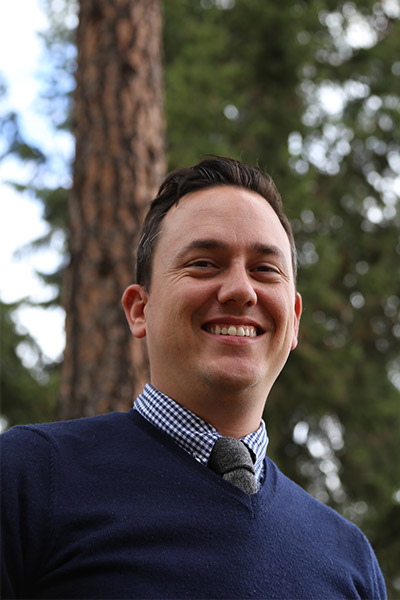 Assistant Professor of English John Pell returned to his roots in the Pacific Northwest and joined the Whitworth faculty in 2012, after teaching at Stanford University. He received his Ph.D. in English – rhetoric and composition from the University of North Carolina at Greensboro, where he also acquired a love of barbecue.
"If you happen to see me on the weekends and I smell like hickory or mesquite, it is because I arose before dawn to begin the long and slow work of culinary alchemy – the magical relationship between smoke, fire and food," Pell says.
Pell's culinary feats and lively humor make him right at home in the Whitworth English Department. "Each day I walk into Westminster Hall and I am met with laughter, usually because [Professor of English] Doug Sugano is performing bits from his upcoming comedy tour," Pell says.
But the question remains: Why choose Whitworth? Pell explains that Whitworth offers an environment that encourages both intellectual thought and restoration.
"I am encouraged each day by students and faculty who seek answers to the hard questions of this world, but approach such work with humility and compassion," Pell says. "A life of the mind is frivolous if one does not accept the responsibility to use his or her intellect to serve others. Whitworth is a place where faculty and students are encouraged to develop holistically – nurturing the mind without sacrificing the wisdom of the heart."
Pell specializes in rhetoric, composition and literary theory, and his current research explores how people collaborate via discourse in order to solve problems and avoid conflict.
"At the moment, I am convinced that collaboration – the deliberate interaction between speakers – creates new possibilities, new opportunities, and new ways of engaging with our world and each other," Pell says. "That is to say, collaboration is how we invent meaning about our world."