Whitworth alumna recognized for making a difference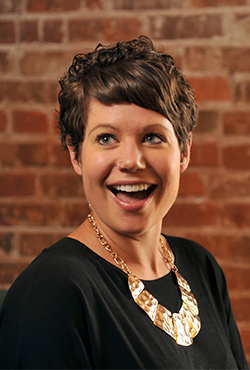 As a political science major at Whitworth, Kendel (Huff) Froese, '09, developed a deeper understanding of how to bring needed change to the greater Spokane community. Froese is now implementing this passion in her work as the development director for the Center for Justice, in Spokane, and through volunteer opportunities.
"I was challenged during my time at Whitworth, and particularly in my political science classes, to never turn a blind eye to people in our community and around the world who are suffering," Froese says. "We can do something to help others, no matter where we are and no matter how small our actions might seem.
"I have learned while working at the Center for Justice, and through Whitworth's emphasis on an education of mind and heart, that we must look at issues holistically. Each of us must look at our communities and ourselves in their entirety, not just in pieces."
In addition to her work for the Center for Justice, Froese has volunteered for the past three years as a crisis response advocate for a 24-hour sexual-assault crisis line, operated by Lutheran Community Services Northwest. The non-profit agency recently honored Froese with a Crisis Response Advocate Award, which was announced at the annual Partners in Justice Awards & Reception.
"I was honored and humbled to receive this award," Froese says. "It was a phenomenal experience to be in the presence of so many amazing people in our community who work day in and day out, advocating for survivors of sexual assault and domestic violence while also holding offenders accountable."
Froese is also involved with the YWCA's Racial and Social Justice Committee; CREOLE, Inc.; and the Spokane Regional Health District's needle exchange outreach program.