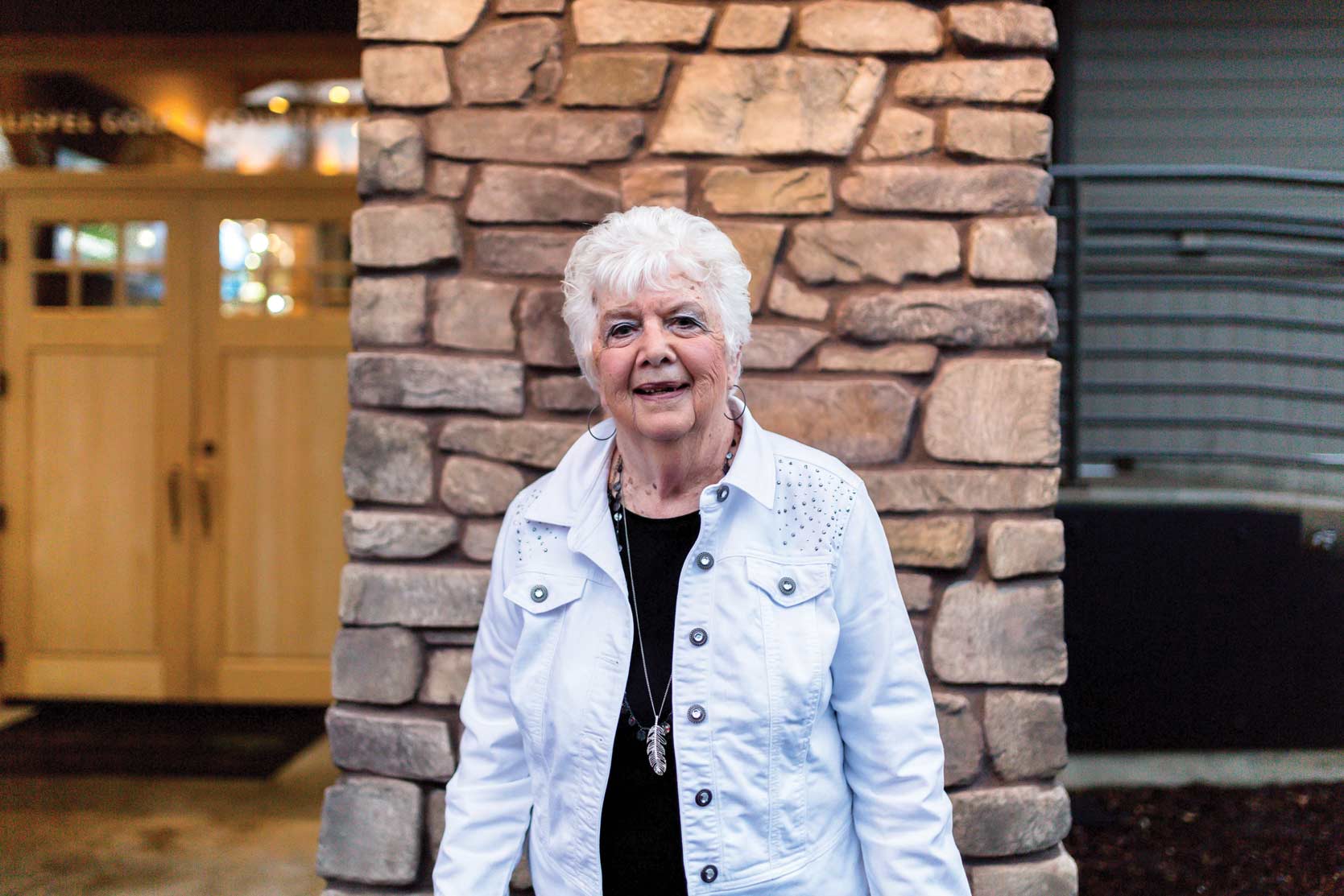 Bev (Anderson) Washburn '61
Alumna champions national title-winning baseball team
In the years following the Whitworth Pirates' 1960 NAIA National Baseball Tournament win, teammates have gathered seven times to commemorate their historic title run. Bev (Anderson) Washburn '61 has played a central role in organizing each of those reunions.
Bev is married to standout Pirates pitcher Ray Washburn '60, a Whitworth Heritage Hall of Fame member who pitched in the major leagues from 1961-70.
"She is the glue of the group," says Whitworth Vice President for Institutional Advancement Scott McQuilkin '84.
Most recently, Washburn spearheaded the team's gathering at Whitworth in October to celebrate the 60th anniversary of the university's first and only national athletics championship.
Washburn, a retired adolescent substance abuse counselor, says she hopes she's helped preserve memories of the 1960 team.
"It was pretty special," she says of the historic season. "I just don't want the school to forget what that was."
Among the most memorable reunions over the years, Washburn says, is the five-year gathering, when former teammates pitched in to buy legendary coach Paul Merkel '44 his first television set. Washburn also recalls a less fun but equally indelible time in 1980, when a preparatory reunion trip coincided with the eruption of Mount St. Helens, leaving Washburn and her longtime friend Jan (Everson) Rieger '61 stranded in Ritzville for five days.
Through six eventful decades, the connections between the teammates and their families have endured.
"We appreciate it more and more as we get older," Washburn says. "We are bound by history."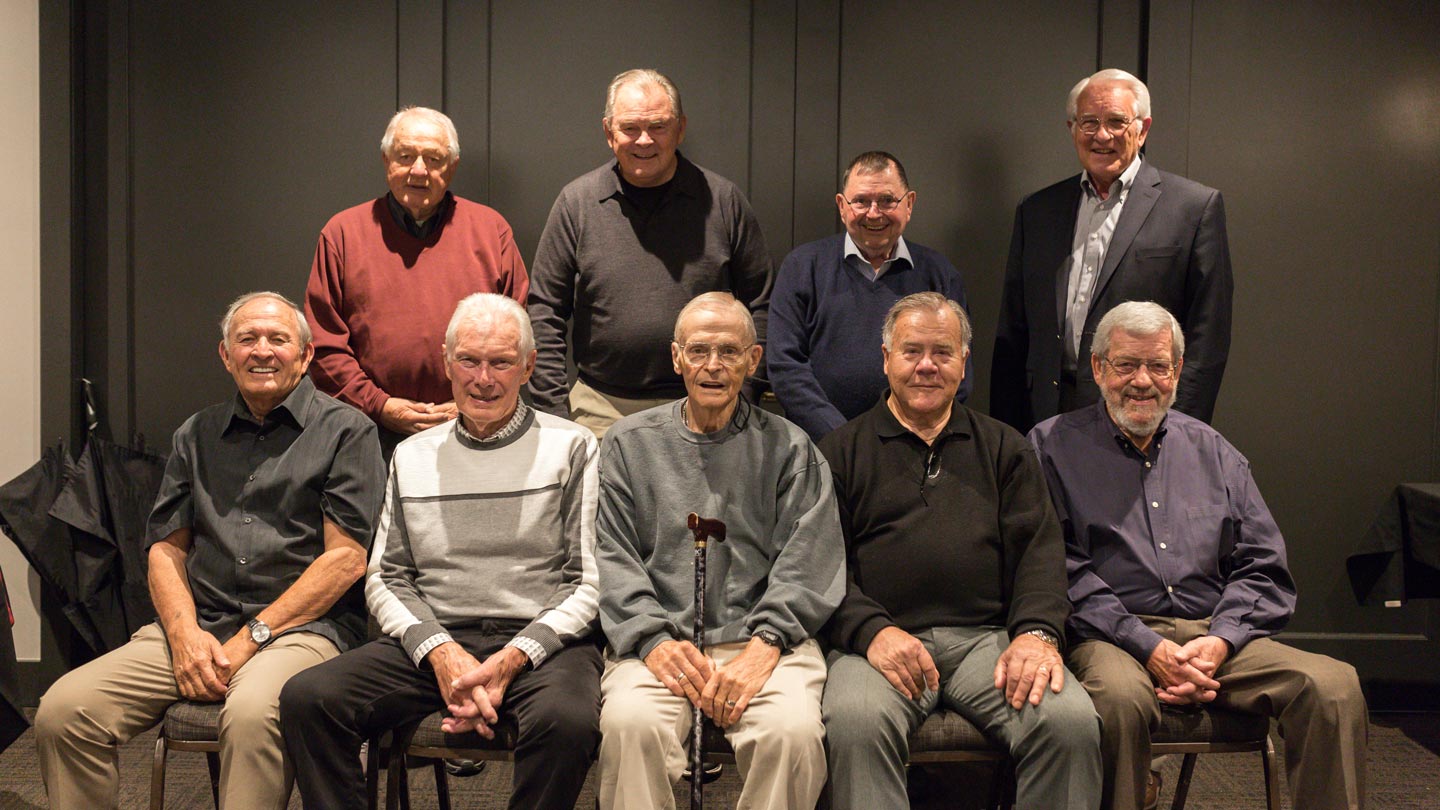 Members of Whitworth's 1960 national championship baseball team gathered for a reunion at Homecoming Weekend 2019. Front (l-r): Bill Trenbeath '64, Ray Washburn '60, Jim Glennon '60, Denny Rieger '62, Dean McGuire '61. Back (l-r): Ken Wittenberg '59, Ron Lince '60, Don Cox '63, Bob Huber '62.
Bev's story appears in the fall 2019 issue of Whitworth Today magazine.