Mikal Kartvedt '88
Alumni Profile
Mikal Kartvedt '88, stunt performer and stunt coordinator, discovered his future career at age 10 while watching Butch Cassidy and the Sundance Kid. As Butch and Sundance jumped off a cliff and into a river, Kartvedt's mom informed him that stunt performers were paid to make the jump. "I remember telling her that I'd have done it for free," he says. "My fate was sealed."
A sociology and theatre double major at Whitworth, Kartvedt moved to New York City after graduation, where he met stunt performer and stunt coordinator Dick Ziker. "It only took a day on set with Ziker for me to realize I had a very real shot at being a stunt performer," Kartvedt says. In 1997, Kartvedt and his wife, Nan Marie (Durst) Kartvedt '89, moved to Los Angeles. Two years later, Mikal Kartvedt was making a living as a stunt performer.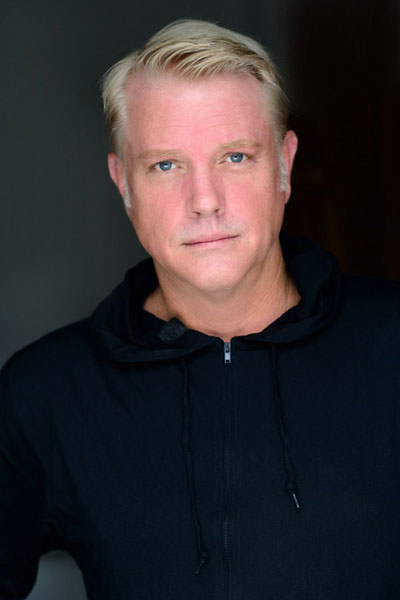 Since then, Kartvedt has built an extensive résumé of stunt roles in movies, TV series and commercials. His favorite project was as a stunt coordinator for Porsche Cars of North America, for which he rode up a fighter-jet lift on the USS Hornet (CV-12). Kartvedt's grandfather, Robert Moore Ayers, served as the ship's master chief in 1955. "Working in my professional capacity on the same ship where my grandpa had been the top enlisted officer was a full-circle moment for me," Kartvedt says.
Kartvedt is a founding member of One Voice For Change, a group that works for diversity, equity and inclusion within the stunt community. One Voice seeks justice for minority stunt performers who are often overlooked within SAG-AFTRA, an organization that represents media professionals. "We hope to eliminate the practices of paintdowns and wiggings*," Kartvedt says. "We have loads of talented stunt performers in the union who are overlooked because of racism, xenophobia, misogyny and nepotism being thinly veiled as safety concerns."
Kartvedt takes pride in the work he's accomplished as well as the journey that brought him to his career. "I am what I wanted to be when I was growing up," he says. "When I'm doing a show, I can't wait to get to work. When the show's over I sleep well. Whitworth gave me the education, the experience and the courage I needed to believe I could make my way in the entertainment business."
*Wiggings is the practice of putting wigs and dresses on male stunt performers rather than hiring female stunt professionals. Paint-downs are when dark makeup is used on white stunt performers rather than hiring stunt professionals of color.
This story appears in the fall 2020 issue of Whitworth Today magazine.