Science professor raises the bar for students from local schools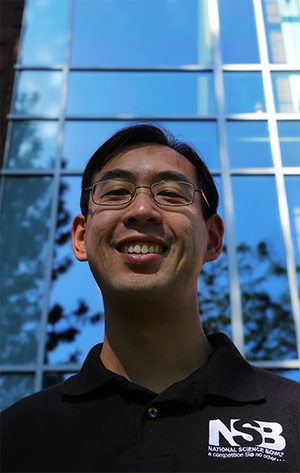 Assistant Professor of Physics Markus Ong's passion for teaching science extends far beyond the college classroom. When he isn't presenting lectures on energy nanomaterials to Whitworth students, you'll find him preparing Spokane-area high school and middle school students to compete in the Inland Northwest Science Bowl.
The science bowl is just one among a variety of secondary-education programs that Whitworth hosts for area students to challenge them academically. Whitworth faculty members comprise a significant portion of the volunteers who direct these programs.
"Raising the bar for local high school and middle school students through the science bowl is one way to encourage them to keep challenging themselves academically, above and beyond what might be required in the classroom," Ong says.
One of his hopes is that some of the participating students will consider attending college after being exposed to the science bowl. "A lot of these students might be bored in school or accustomed to being at the top of their class," Ong says. "The science bowl gives them a more challenging goal to reach for as they compete with other students from around the country who are just as intelligent as they are."
Teams that win the regional competition hosted at Whitworth travel to Washington, D.C., to compete at the national level. Teams from the Inland Northwest commonly rank in the top 25 percent of all teams from across the United States that participate in the national competition.