Bilingual dentist uses both mind and heart to serve his patients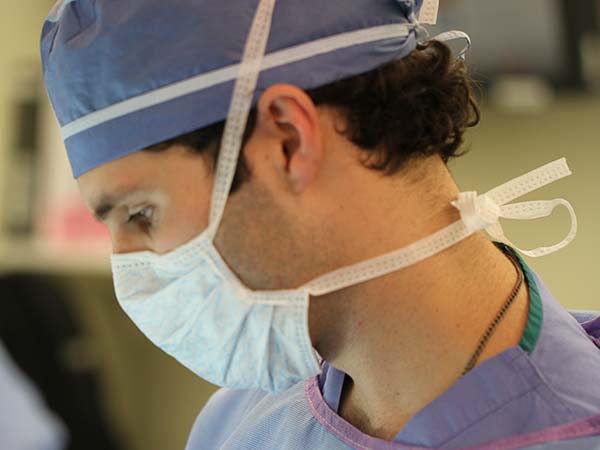 In fall 2002 Matthew Krieger, '06, left his hometown of Yakima, Wash., excited to start a new chapter in his life: He was eager to become a Whitworth Pirate and enjoy the mental and spiritual growth that Whitworth offers. "It's only at a university like Whitworth where you can truly receive an education of mind and heart," he says.
At Whitworth, Krieger majored in Spanish and pursued the pre-dentistry track, and he became passionate about the Spanish language and culture. In his studies, he researched and came to understand the strong need for oral healthcare among Spanish-speaking communities, which often encounter limited access to care and language barriers. This new understanding led him to decide to incorporate his Spanish-speaking skills with pursuing a future dental degree.
After graduating from Whitworth Krieger attended the University of Nevada Las Vegas School of Dental Medicine, where he earned a doctor of dental medicine. His Spanish-language skills proved to be an important asset during this time, since a large Spanish-speaking patient population received care at the UNLV School of Dental Medicine.
"I saw firsthand my patients' comfort and relief when they realized they were able to talk to their student-doctor in their native language," Krieger says. "During my time at UNLV I also developed a love for oral and maxillofacial surgery – a specialty of dentistry."
Following graduation from UNLV, Krieger undertook a four-year residency in oral and maxillofacial surgery with Christiana Care Hospital's Oral and Maxillofacial Surgery Residency Program in Wilmington, Del. He trained in procedures ranging from wisdom-teeth extractions and dental implants to corrective jaw surgery and facial-trauma reconstruction.
Krieger graduated from Christiana Care in 2015 and returned to the Las Vegas Valley, where he has established a private practice as an oral and maxillofacial surgeon. "I look forward to serving the Las Vegas Valley through the surgical skills I have acquired in my training," he says. "I also look forward to connecting with Spanish-speaking patients on a more personal level, speaking with and treating them in their native language."
Another important goal for Krieger is to continue growing in his faith, both in his personal life and in his career. He credits Whitworth Instructor of Spanish Kim Hernandez for encouraging him on this path during his senior year at Whitworth. "She said, 'Remember, as you go on in your training and become busy with life, that relationships are what really matter. God's love is shown through your relationships with others – not through accomplishments.'"
While trying to fulfill this goal hasn't always been easy, Krieger says, "I do my best to remember that relationships, whether with family, friends or patients, are what really matter."