Exchange student from war-torn Liberia finds home at Whitworth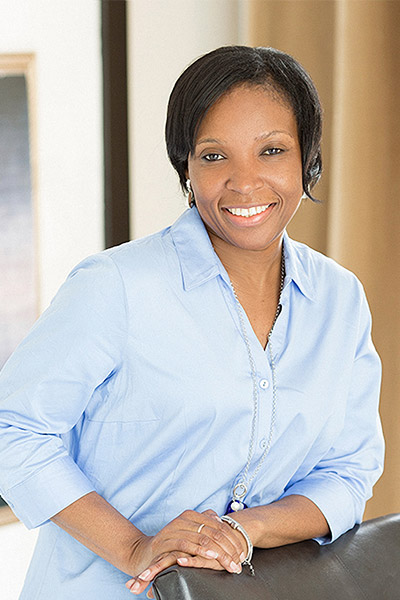 Mercy (Sampson) Kern, '91, intended to study at Whitworth for just one year, in 1990, as Whitworth's first exchange student from Cuttington University College, in Liberia. But when the time came for her to return to Africa, her home country was mired in civil war. Cuttington had closed, phone lines had been cut, and the country's only airport was under siege.
Kern studied biology at Whitworth and planned to become a doctor. When it became clear that she could not return home after fulfilling her Whitworth exchange, the Whitworth community leapt into action. Professor of Political Science John Yoder worked with the campus to raise funds to cover her tuition costs, and he organized drives with local churches and faculty to provide for her needs; he even worked with the registrar's office to transfer credits from CUC to reconstruct her transcript so that she could graduate from Whitworth. Associate Professor of Biology Lee Anne Chaney served as Kern's advisor and supported her through challenging science courses.
After graduating from Whitworth, Kern earned a master of science in nursing administration; she is now the director of nursing for Heartland Health Care Center in Troy, Mich. She lost several family members in the war and has not been back to Liberia since, though she plans to return soon. When asked about her memories of Whitworth, she said, "I'm still grateful for the opportunities I encountered at Whitworth, being able to complete my undergraduate work with the assistance of some good people."