Alum takes action to transform others' lives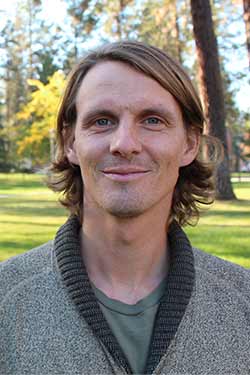 While in high school, Travis Hartanov, '08, and his friends, Kohl Crecelius and Stewart Ramsey, learned how to crochet as a hobby and began selling their hats to friends and classmates.
Today, the three men are co-founders of Krochet Kids International, a non-profit organization that teaches women in Peru and Uganda how to crochet, and markets their products. Krochet Kids products are now sold through retailers such as Whole Foods, Urban Outfitters, Zumiez, Nordstrom and Pac Sun.
"Whitworth has played a vital role in how I view the world around me, and has taught me how to think critically," Hartanov says. "It has also helped me take charge of my life and career with confidence."
Hartanov does not measure success in dollars, but in the transformed lives of the people who have completed the Krochet Kids program. Graduates of the program are equipped with a new understanding of business practices, trade skills, and knowledge of how to break the cycle of poverty.
"From the beginning, we set out to empower people to rise above poverty, and it has been very encouraging to see this play out in a real way in Uganda and Peru," Hartanov says. "Seeing someone empowered in a deep way for the first time is truly inspirational. Every person has so much potential with their God-given talents, and when they can realize and take hold of these talents, watch out, because there is nothing stopping them."
Hartanov advises those who see a need and want to help to start small. "For us, teaching women how to crochet was what we knew how to do," he said, "and we did not think it was going to lead to anywhere close to what it is today. I learned that something as simple or as comical as guys crocheting can impact people's lives. The most important thing is to step into action. If you can't act on your own, bring people around you who can help you."
To learn more about Krochet Kids' inspiring story, click here.