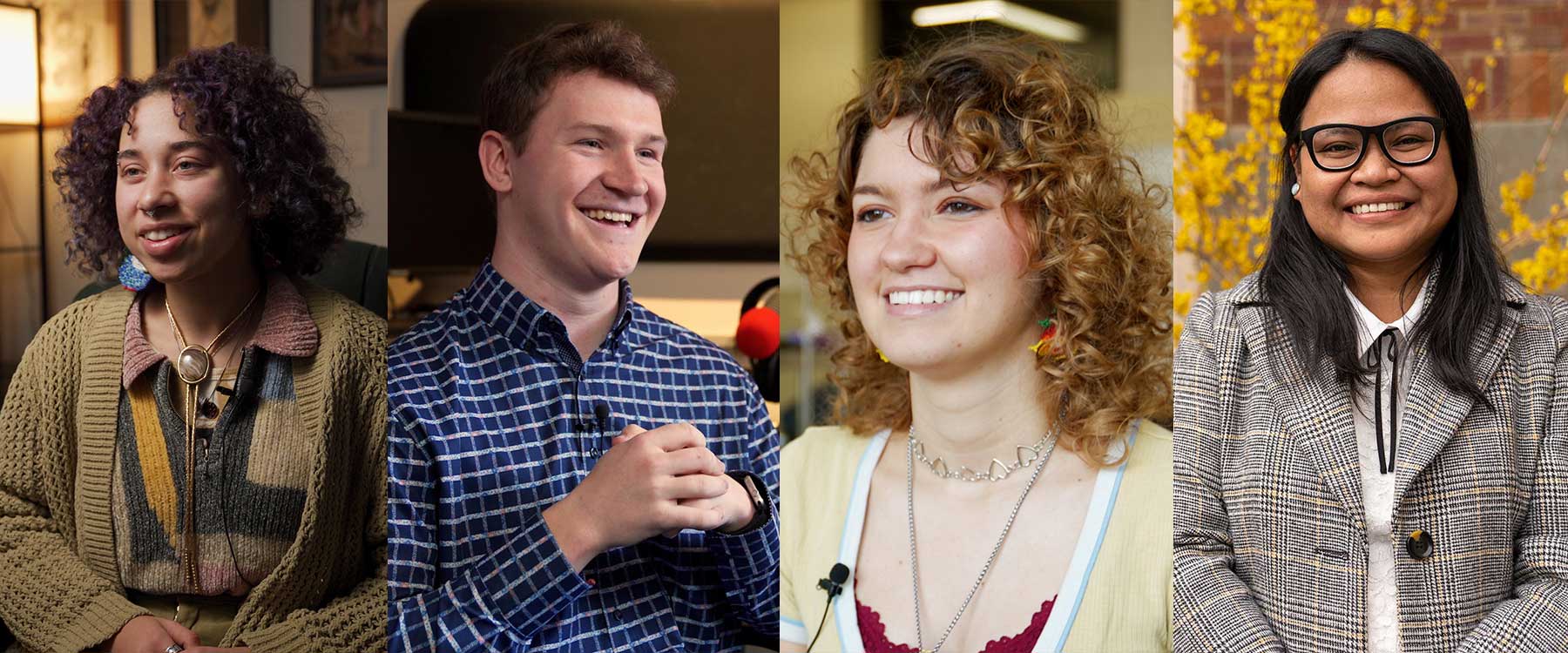 Snapshots of the Class of 2022
The members of the Class of 2022 represent a rich variety of backgrounds, academic interests and personal pursuits. Hear from four of them whose different Whitworth stories share common themes of following passions, growing in knowledge and finding belonging.
Jericho Simone '22
Major: Chemistry (biochemistry track)
Hometown: San Antonio, Texas
Whitworth activities: Whitworth Forensics
Postgraduate plans: Simone is moving to Texas, where she plans to work in the medical field and look for volunteer opportunities before she applies to medical school.
Taylor Pannell '22
Major: English
Hometown: San Gabriel, Calif.
Whitworth activities: George Whitworth Honors Program; Black Student Union (former president and vice president), Umoja (former vice president), Environmental Action Coalition, En Christo ministry
Postgraduate plans: This summer, Pannell will learn to sail and scuba dive on a voyage with the Seamester program. She will then enter the Workaway program and spend time working on a farm in Northern California and learning more about sustainable agriculture while working on her creative practices.
Luke Schwartz '22
Hometown: Portland, Ore.
Major: Communication (journalism & media studies track)
Whitworth activities: Whitworth.fm radio station manager and founder of the Instagram page Whitworth.fm Sports Radio
Postgraduate plans: Schwartz is headed to Syracuse University to earn his master's in broadcast & digital journalism with a sports communication track emphasis.
Jingle Gorton '21
Hometown: Tago, Surigao del Sur, Philippines
Degree: B.A., elementary education
Postgraduate plans: After graduating with her B.A. in December 2021 through Whitworth's continuing studies program, Gorton began working as a reading intervention specialist in Spokane. She is now a graduate student at Whitworth in the M.Ed. in Teaching & Learning program (cultural & linguistic diversity track).