Alum Profile: Joseph Gore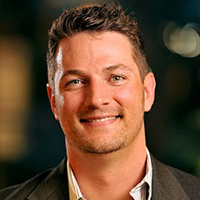 Employer: Ste. Michelle Wine Estates
Job Title: State Manager
How has the Whitworth MBA program helped you in your current position?
Whitworth's MBA program has helped me most in preparing me to be a better and more efficient manager and leader. It's also helped me learn to consider the bigger picture, and to see how decisions in business play out both domestically and globally.
What do you like best about the program?
I enjoy the interaction we have with the professors. They bring real-world experiences that allow me to get a true understanding of global business from a managerial and leadership standpoint.
Would you recommend the Whitworth MBA Program?
Absolutely; I already have a number of times. It is a great fit to aid working professionals in their goals of higher education and it is an experience that will make anyone more marketable in the domestic and global business arenas.