Business Advisory Board Member
Robert J. Ingersoll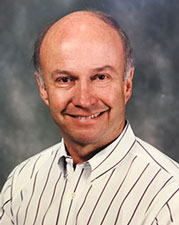 Bob Ingersoll '67 joined Boeing in 1967 in the subcontracts administration organization for the Boeing Supersonic Transport Program. Throughout his 36-year career at Boeing, he has held positions in both government and commercial contracting for missiles and space, military airplanes, electronics, product support, and commercial airplane divisions. He was the business manager for Boeing on the NASA International Space Station Program in Houston and was responsible for all business agreements on the program between Boeing and NASA, as well as international partners and major subcontractors. Subsequently, he worked as the project manager for the Boeing and McDonnell Douglas merger. He led and managed the process of obtaining Federal Trade Commission approval and performed a similar role when Boeing acquired the aerospace and defense unit of Rockwell International.
Later, Ingersoll became the corporate vice president of contracts and pricing and spent several years in Chicago when Boeing moved their headquarters. During this time, he led an aerospace group of industry leaders to address multiple acquisition reform issues and was the principle interface for Boeing with the heads of acquisition for U.S. government and international acquisition organizations.
Since retiring, Ingersoll has supported the Boeing Employee's Flying Association (BEFA) as a board member and active pilot with about 1000 hours of flying time. He is currently president of the BEFA Board of Directors. BEFA has 350 active pilots and 18 aircraft. He has also served on the Boeing Employee's Tennis Club Board of Directors where he and his wife, Arlene, have enjoyed learning the game of tennis.
He holds a bachelor's degree in business administration from Whitworth University and a master's degree in business administration from the University of New Mexico. He also participated in the Harvard Law School Program on Negotiation.