Business Advisory Board Member
Marty Dickinson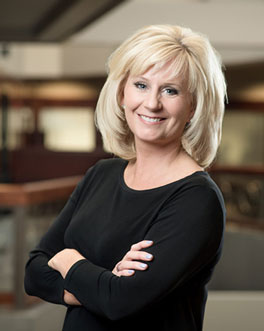 At the forefront of Spokane's business and civic organizations, Marty Dickinson has led successful teams across a wide range of industries. Having more than 25 years of marketing, branding, communications and organizational management experience, she is passionate about leading others through change and helping teams look forward.
As executive vice president of culture enhancement at Umpqua Bank, she is responsible for integrating 4,500 associates into the bank's iconic and progressive culture while also constantly evolving it to align with the bank's mission and vision. In addition, she led the digital transformation effort of Umpqua Bank, organizing associates and processes with the bank's growth strategy and customer experience.
Prior to her role at Umpqua Bank, Dickinson served as the EVP of marketing and communications at Sterling Bank, overseeing all marketing, public relations, communications and government affairs functions for the organization. This included a complete rebranding effort for the $10B institution.
A native of Spokane, Dickinson is equally passionate about her hometown. Before joining Sterling Bank in 2011, Dickinson served as the president of the Downtown Spokane Partnership for six years where she helped attract more than $3 billion in urban reinvestment to enhance Spokane's downtown district. Her private sector work includes key management and high level marketing roles in the telecommunications industry at NEXTLINK, XO Communications, Cellular One and AT&T Wireless.
A graduate of Washington State University, Dickinson serves on the Public Facilities District board of directors and State of Washington Regence/Blue Shield Foundation board. She is also chair of the WSU Spokane Advisory board, chair of the WSU Medical School Community board, board member of Greater Spokane Incorporated and executive board member of the Association of Washington Businesses.