Business Advisory Board Member
Octavio Morales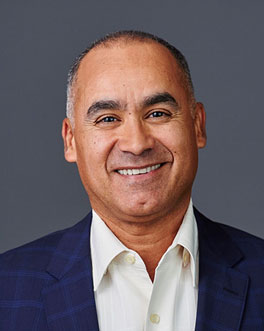 Octavio Morales is responsible for managing TierPoint's west operating region, which includes the company's Chicago, Dallas, Milwaukee, Oklahoma City, Tulsa, Omaha, Sioux Falls, St. Louis, Kansas City, Seattle and Spokane data centers. Morales is an industry veteran with extensive accomplishments in the LAN, MAN and data center markets at the semiconductor, systems and service provider levels. He has over 30 years of success leading startups and established companies, including co-founding TierPoint in Spokane in 2003 and serving as chief executive officer until the company's acquisition in 2012. He has also worked in various leadership capacities with World Wide Packets, Alcatel, Packet Engines and NCR. Morales most recently served as general manager for TierPoint's Pacific Northwest region.
Morales has been instrumental in raising over $100 million in equity and debt financing and, in the process, returning several billion dollars in value. He has released multiple successful networking solutions, winning several best of breed industry awards for product innovation. He also served on the marketing faculty at Regis University in Denver, Colo., teaching both undergraduate and graduate courses. He has published and presented extensively in various national and international publications and events.
Morales has been actively involved in industry associations and standards activities and was a voting member and contributor to the IEEE 802.3z standard for Gigabit Ethernet. He was a founding member and served on the board of directors for the 10 Gigabit Ethernet Alliance and the Metro Ethernet Forum. He holds a B.S. in electrical engineering and a M.S. in marketing, both from Colorado State University.
He currently serves on the board of trustees and the advisory board for the School of Business at Whitworth University. He also serves on the State Board for Communities in Schools of Washington, a part of the nation's leading dropout prevention organization that works in public schools to surround students with a community of support, empowering them to stay in school and achieve in life. He co-founded, manages and coaches a select Girls Fastpitch Softball program aimed at true student-athletes seeking to excel in the classroom, on the softball diamond and beyond high school. Founded in 2010, the program has placed a number of student-athletes at colleges and universities across the U.S. each year.