The Dean's Executive Speaker Series
Aaron Vaccaro
Senior Associate, West River Group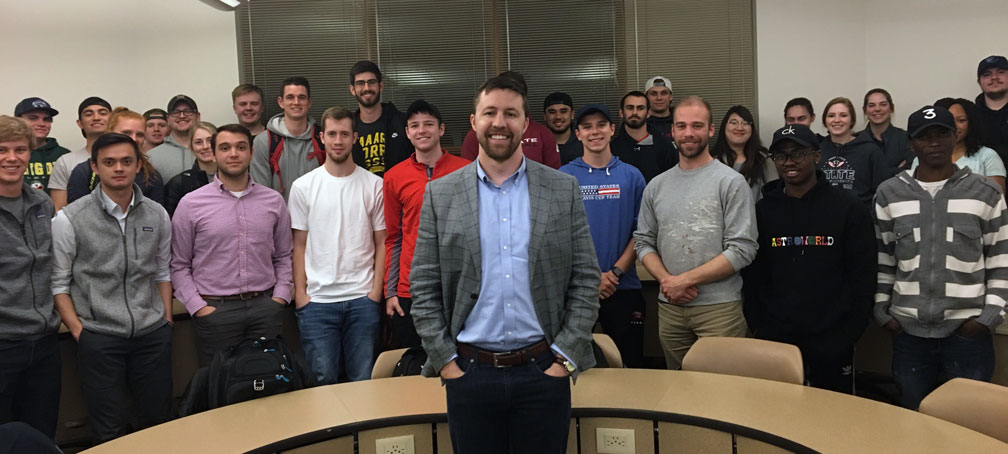 Aaron Vaccaro '14 is an associate at WestRiver Group, a private investment firm that provides integrated capital solutions to the global innovation economy. As part of the investment team, he evaluates new investment opportunities and works with portfolio companies to grow and improve their businesses.
As a student at Whitworth University, Vaccaro founded Campus Celebrations, LLC, which provided baked goods and care packages to college students at Whitworth and Gonzaga University. He was also cofounder and president of the Whitworth Student Investment Group and a four-time All-American in swimming.
Vaccaro received a master's degree in finance from Claremont McKenna College and a bachelor's degree in mathematical economics from Whitworth University.
Tips for Success
"Good enough" is your worst enemy.
Only compete against the best version of yourself.
Very few decisions or mistakes are irreversible.
Don't be afraid to try things.
Being genuine and nice and having a good attitude will take you a long way. Don't be a jerk.
Fight imposter syndrome by intellectually dominating your subject.
It really is all about who you know.
Build your personal brand.
You control your financial destiny.
Invest in your education, even after you complete your formal education.