The Dean's Executive Speaker Series
Augie Cruciotti
Managing Director, Anschutz Investment Co.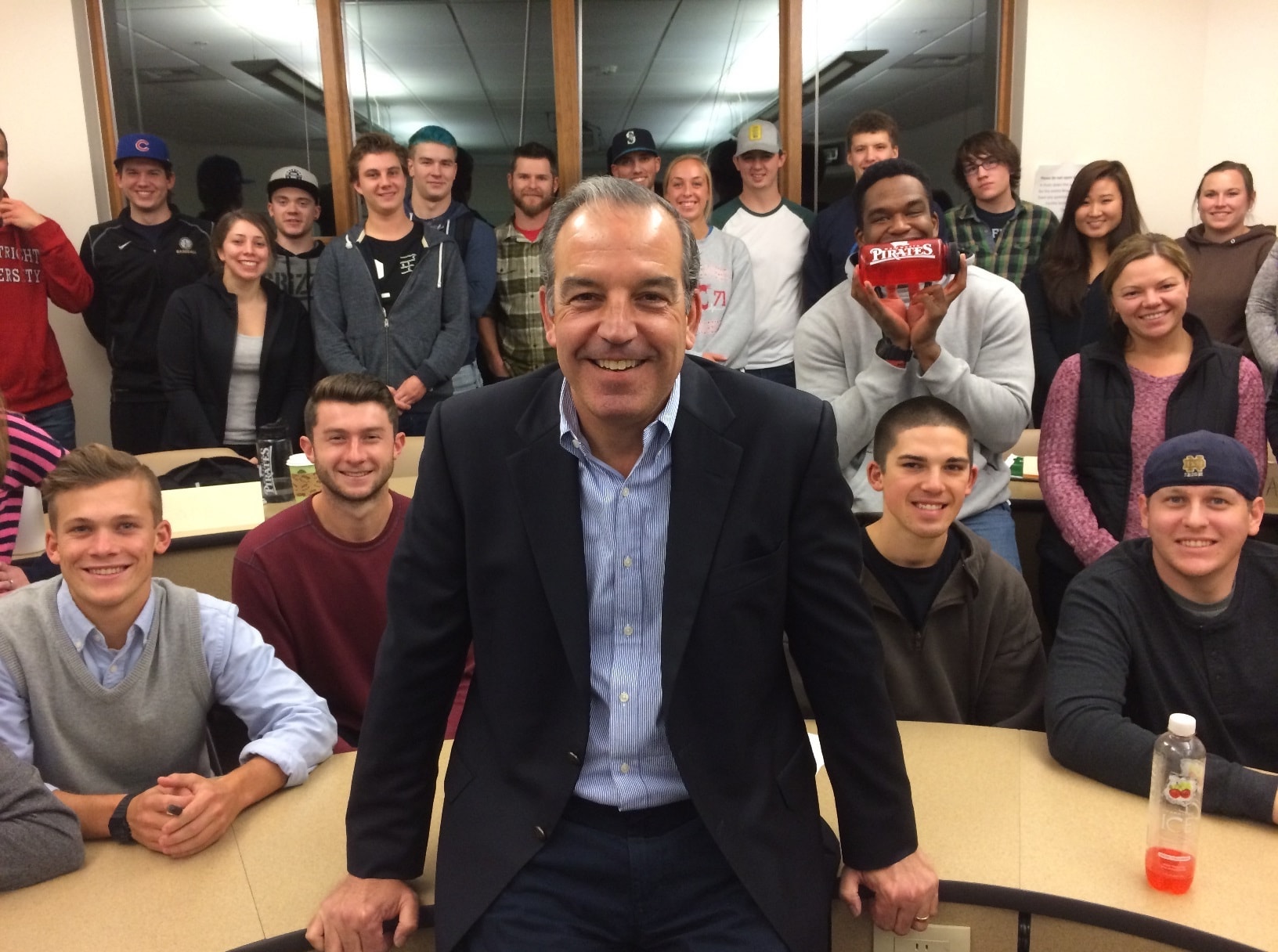 Augie Cruciotti is managing director of Anschutz Investment Company, a venture-capital investment arm of The Anschutz Group of Companies, specializing in investments in early and late venture companies. Cruciotti joined Anschutz in 2006 as a general partner. Prior to that time, he was chief operating office for IP Unity, where he was responsible for scaling the company's operational, marketing, development and field support for the global growth anticipated in the next phase of IP Unity's lifecycle. From 1999-2004, Cruciotti served at Qwest Communications International, Inc., as an executive vice president of network services. While there, he improved customer service performance in all key categories. He spent 13 years at Pacific Bell, where he served in numerous operations and customer-service roles. And he is currently chairman of the board for Movius Interactive Corporation, Inc., and a director of Qwest Corp. Cruciotti holds a B.A. degree from Claremont McKenna College (Calif.), and a B.S. and an M.B.A. from the University of Southern California.
Tips for Success:
Whatever you do, always do it to the best of your ability.
Sometimes a job you take will help you clarify what you don't want to do.
Don't be afraid, or too proud, to use everyone in your personal network for employment.
ALWAYS put a plan in place.
"As a leader, you either fix the problem or you become the problem." Kathy Williams (Pacific Bell)
The greatest leadership challenge is how to communicate your message.
Laying people off is never easy for a leader. But, unfortunately, it is part of the job.
Changing jobs: Do it with purpose and make it part of your plan.
The Golden Rule for all companies is "Cash is king."
Invest in what you love.
Don't be afraid to "pound the table" when you believe in something.
Be valuable, knowledgeable, and willing to wear many hats.
Look at your career in two-year, five-year, and 10-year intervals.
The goal is to make those around you successful.
You build your reputation when you least expect it.
Be a good listener and ask great questions.
Work with really smart people.
"I skate where the puck is going to be, not where it has been." Wayne Gretzky
"Be in the right position when luck arrives." Phil Anshutz
Make faith part of your belief system.
Be humble.
"Anyone can be a leader when times are good." Kenny Chesney
Don't be a crab in a bucket.
Take jobs and assignments outside of your comfort zone.
"There ain't no free lunches." Lee Iacocca
Eat your own dog food.
People come to work wanting to do a good job, but sometimes people don't know what a good job is.
"What would you do if you knew you couldn't fail?" Robert Schuller
Great moments are born from great opportunities.
You are always selling.
Build a network, including mentors.