The Dean's Executive Speaker Series
Austin Vierra
Senior Vice President & Business Development Manager - Institutional at Capital Group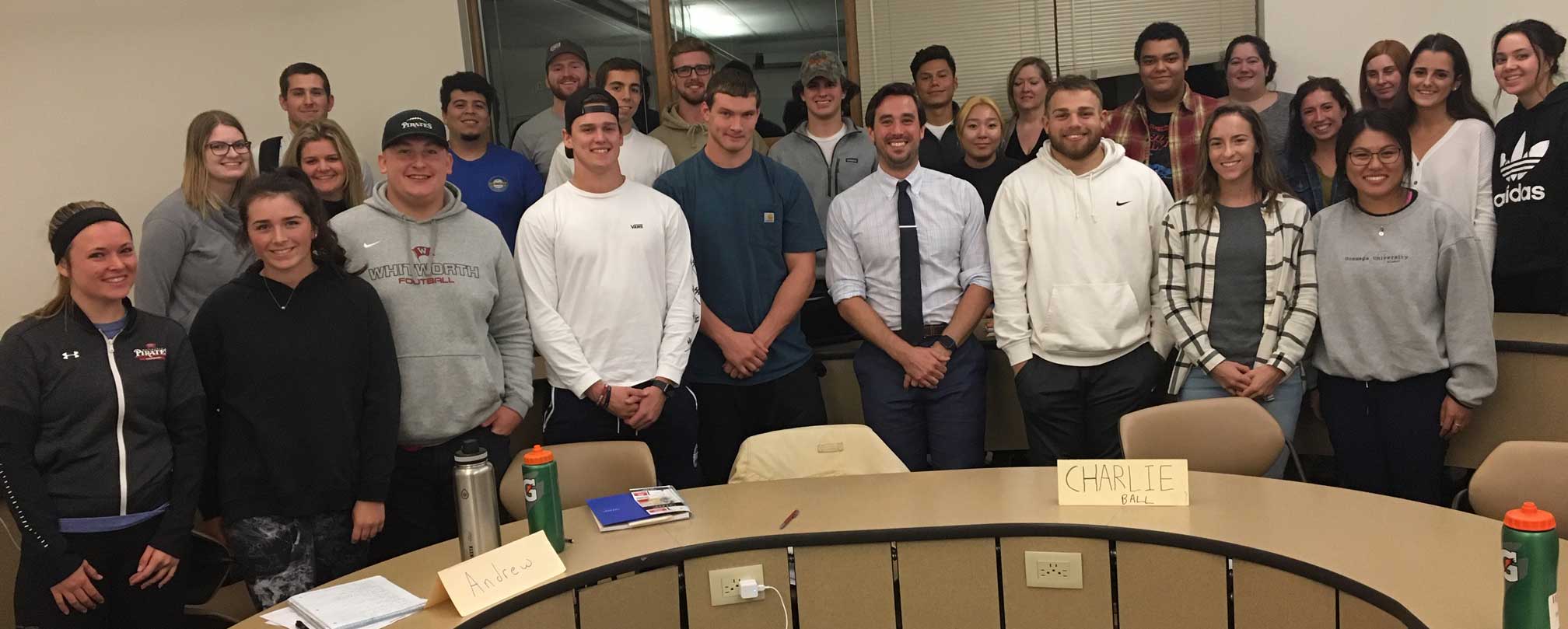 Austin Vierra is an institutional relationship manager at Capital Group, working with the organizations largest corporate clients throughout the United States and Canada. He has seven years of industry experience and has been with Capital Group for three years. Prior to joining Capital, he served in various roles at Verus Investments, an institutional consulting firm based in Seattle. Austin attended various educational institutions including Denison University, Universidad Nacional de Córdoba, the Chinese University of Hong Kong and Whitworth University. Austin is a four-time All-American swimmer and holds a bachelor's degree in economics and international business with a minor in leadership studies from Whitworth University, where he graduated Summa Cum Laude. He also holds the Chartered Financial Analyst® (CFA) designation and is a member of the CFA Society of Los Angeles. Austin is based in Manhattan Beach, Calif.
Tips for Success:
"Do not pray for an easy life; pray for the strength to endure a difficult one." – Bruce Lee
"Keep your face always toward the sun and the shadows will fall behind you." – Walt Whitman
"For where your treasure is, there your heart will be also." – Matthew 6:21
Be sure that you are passionate about what you are doing.
Reach out and connect with people in the community.
To get a job, build relationships with people – don't just send a résumé.
First job: exposure to the industry is much more important than money.
Do everything you can to broaden your horizons.
Don't forget about the community you live in.
Everything comes back to relationship management and reflection.
Think about the company culture.
Write down short, medium and long term goals.
Learn to code; even a little coding will catapult your career.
Create a value stretch with clients, how can you help them.
Think about goals and expectations that broaden the ways you take risks.