The Dean's Executive Speaker Series
Becca Gebbers
Agent and Owner, VIP Insurance Agency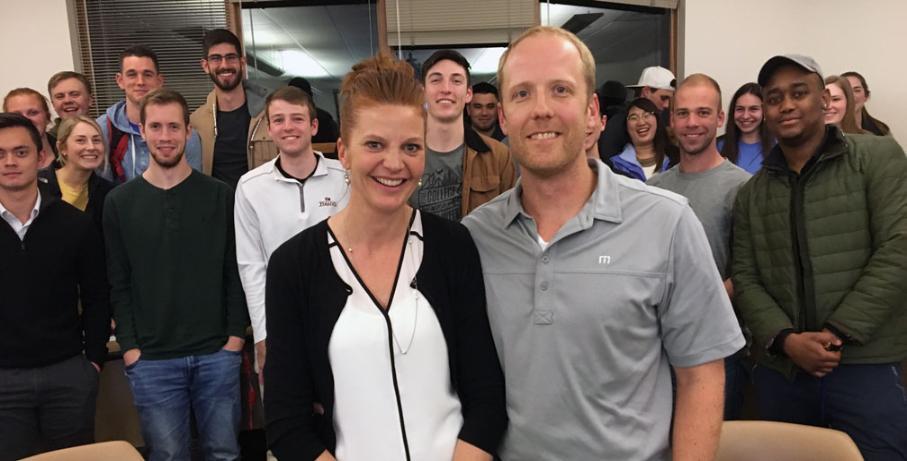 Becca Gebbers graduated from Whitworth University in 2006, earning her bachelor's degree in business with a leadership minor. While attending Whitworth, she worked with All Lines Associates Insurance Agency and obtained her Property and Casualty, and Life and Disability agent licenses. She worked at the State Farm Jim Larson Insurance Agency as an agent and office manager in Bellevue, Wash., for three years after graduating. In 2007, Becca founded VIP Insurance Agency in Brewster, Wash. Through her effective management skills, she increased the number of agents from seven to 40. She grew the agency from a $4 million book of business in 2007 to a $35 million-plus book of business currently. She has also acquired three competing agencies since opening the agency.
Tips for Success:
Yes, you can! Believe in yourself. Put the work in to make it happen. Surround yourself with people who believe in you.
You are not entitled to anything. You must work for what you want. Prove yourself through your work.
Lead by example.
Push the standard. How do you make something unique? Find a way to be unique and stand out.
Compete in a friendly way.
As an owner, make yourself replaceable. As an employee, make yourself irreplaceable.
Communicate clearly, openly and respectfully – even when it is uncomfortable.
Do your job better than anyone has ever done it.
If you are an employee, act like an owner.