The Dean's Executive Speaker Series
Blake Tucker
Owner and CEO, Envirocom Asset Recovery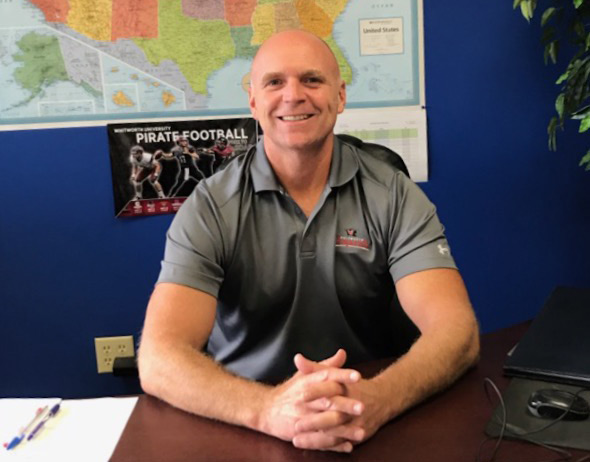 Blake Tucker is owner and CEO of Envirocom Asset Recovery. Envirocom specializes in the decommissioning of data centers across the U.S. and salvages working equipment to repurpose back into the end user market. Envirocom provides a unique avenue for companies to get value out of their used equipment and be assured that 100 percent of the equipment will be reused or recycled. Tucker has spent his entire career in sales or in sales management. Tucker has spent five years in sales with the telecom industry, 14 years in the medical industry in sales and training, and has been a director of sales in the equipment business. Tucker is a 1992 graduate of Whitworth and holds a B.A. degree in business management and economics.
Tips for Success:
Be prepared. Know the company you are coming to possibly work with.
Be engaged. As owners and managers it is easy to tell who will be successful and who is going through the motions.
Be curious. In our business, we love the PM's who are always knocking down our doors hungry for information about the business.
Be accountable. So many times employees want to make an excuse. Admit mistakes, learn from them and move on. Look in the mirror.
Be a team player. Some of our best employees are those who help others be successful.
Be a storyteller. If you can tell compelling real-life stories, you will thrive in sales.
Be a closer. You don't get what you don't ask for. Ask, ask, ask.
Be positive. Your attitude will determine your altitude.
Smile. Misery love company. Be positive and stay above the line. The people who will try to bring you down will stay away from you or you will bring them up above the line.
Be a risk-taker. You never miss a shot that you don't take. High risk means high reward. Risk more while you're young and have less to lose and fewer obligations.
You don't have to work in a corporate job. It can be unpredictable.
Don't watch from the sidelines. Get involved.
Embrace people different than yourself.
Don't chase the golden carrot. Live where you want to live and things will work out.
Humility goes a long way in advancing your goals.
Life/work balance will keep you sane. Enjoy the fruits of your hard/smart work.
Laugh at yourself; don't take yourself too seriously. No one cares how great you are. They will realize it on their own and over time.