The Dean's Executive Speaker Series
Bruce Bethards
Director of Sales Planning & Operations, Nestle Coffee Partners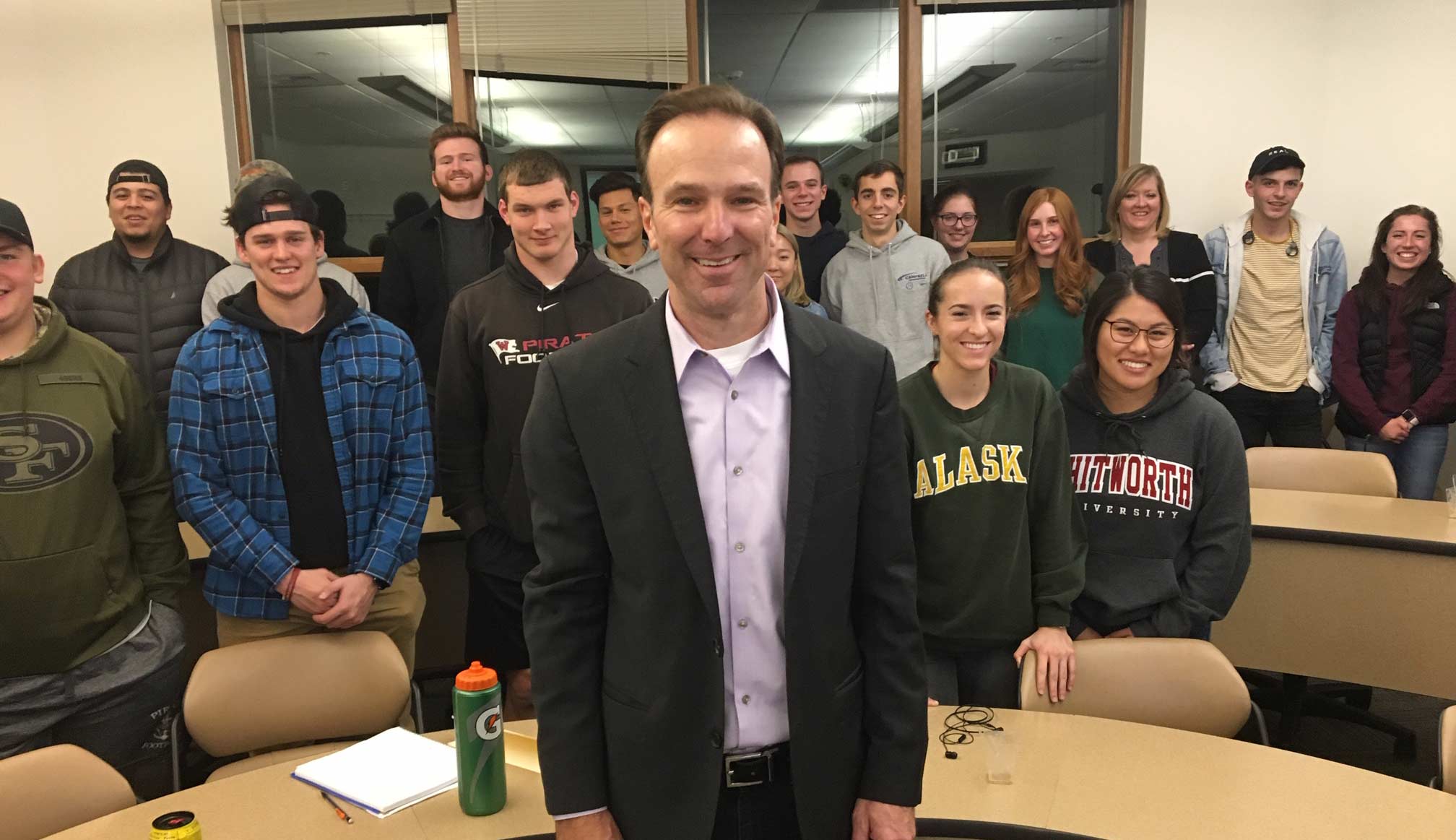 Bruce Bethards is the Director of Sales Planning & Operations at Nestle Coffee Partners in Seattle. He has worked for several Fortune 500 companies throughout his career in the sales and marketing functions. He moved to the Northwest to help launch the consumer packaged goods division at the Starbucks Coffee Company. Bruce resides with his wife, Karen, in Mercer Island, Wash. His sons, Ben and Jake, are seniors at Whitworth University and will earn their degrees in business in May 2020. His daughter, Grace, is also a Buc and is enrolled in the athletic training program.
Tips for Success:
Make the most of your college experience.

Take advantages, you're paying for it.

Know your professors.

Get involved.
Prepare for your future.

Build a network.
Use technology.
Reciprocate.
Maintain relationships.
Don't limit yourself: find companies with RDP (Rotational Development Program).

Develop yourself with specific skills.
Give it time.

Seek opportunities.
Make mistakes.
Stretch yourself.