The Dean's Executive Speaker Series
Dan Mahoney
Retired CEO, Fastor Systems, Adjunct Professor, Advisor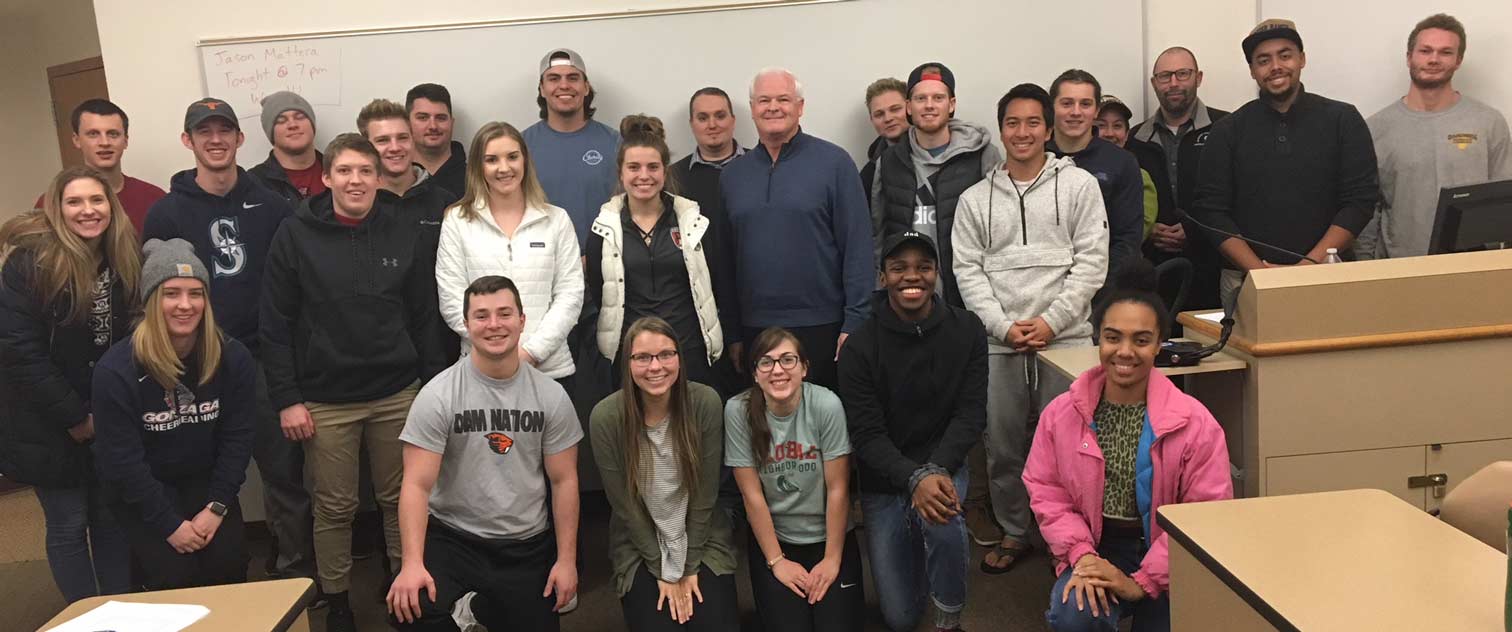 Dan Mahoney is a seasoned executive with over 30 years of leadership experience in the semiconductor and solid-state storage industries. In 2002, he became CEO of Hitachi Semiconductor America and continued in this role through 2011 as the company merged with Mitsubishi Electronics and then NEC Electronics to become Renesas Electronics America. In this role, he was responsible for annual global sales of over $1B and, at the company's peak, over 1,000 employees. Most recently, from 2012-15, he served as CEO for Fastor Systems, a start-up technology company that he led through its initial fund raising, team building, and product development process, to an acquisition by a larger industry player.
In addition to his executive career, Dan has served for seven years as an advisory board member and, currently, as a director of ALVA, a privately held LED lighting company based in Berkeley, Calif. Since 2014, he has been a member of the advisory board for Gonzaga University's School of Professional (Leadership) Studies in Spokane, and for five years, Dan has been an annually featured speaker in Gonzaga University's Emerging Leader's Program for high potential leaders. Since 2016, he has been an adjunct professor in Whitworth University's School of Business teaching graduate courses. He is a member of the Spokane Angel Alliance and currently serves as a corporate executive coach and as a new business mentor with Spokane Neighborhood Action Partners (SNAP). Since 2007, Dan has been actively involved as a participant and leader in Kairos Prison Ministry International, a Christian ministry to the incarcerated. He also served as an officer in the U.S. Army and the Washington National Guard for a total of 8 years. He is member of the United States Military Academy Association of Graduates and has completed the Harvard Law School Program on Negotiation and the University of Chicago's Finance for Executives course.
Tips for Success
To be authentic, leadership must be based on your own personality.
Have integrity. If the people you are leading don't trust you, they won't follow you.
Be unselfish. You must be more passionate about the team than yourself.
Exercise self-discipline. Focus, do what you say and continually improve.
Have a vision. You must know where you are going and what your goals are.
Be driven. Show commitment, passion and intensity.
The leader is the person responsible. No excuses.
Integrity is a non-negotiable. Don't get anywhere close to the line.
Don't equate money or career success with happiness.
Don't compromise to get career success.
Don't choose a career field based on someone else, and don't be afraid to make a change.
Continuous professional development is essential.
Be a subject matter professional in your field.
Maintain your network.
Be an active reader.