The Dean's Executive Speaker Series
Dave E. Rogers
Retired General Manager, Chevron Corp.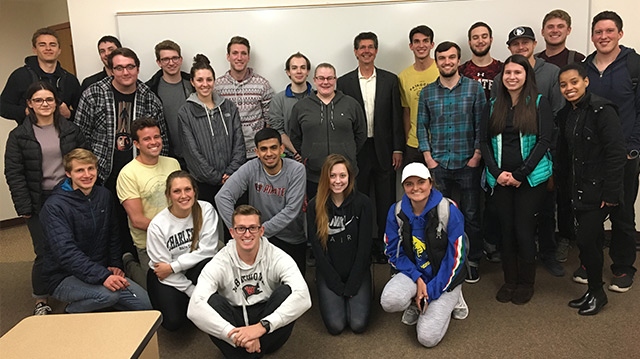 Dave Rogers received his bachelor's degree in chemical engineering from Washington State University and joined Chevron in 1978 as a designs engineer in Richmond, Calif. He has held a variety of operating and staff management positions during his 36-year career with the company. During the past decade, he has served as the advisor to the president of global refining, manager of Chevron's Hawaii refinery, and, most recently, in several roles within corporate strategic planning. Rogers retired from Chevron in 2015.
Since 2007, he has served as the general manager of climate change, reporting to the vice president of corporate strategic planning. This role focused on integrating climate change and greenhouse-gas management into corporate company strategies and business plans. In 2013, this role was expanded to include long-range world-energy modeling and oil-price forecasting for the corporation.
In 2011-12, Rogers served as the GHG subgroup chair and co-author for the National Petroleum Council's Future Transportation Fuels Study, which was released in August 2012. The NPC is a federally charted committee that advises the U.S. Secretary of Energy and the administration on energy policy issues.
Rogers has been active with the United Way Board of Directors and currently serves on the Whitworth University School of Business Advisory Board. He resides in Walnut Creek, Calif., with his wife of 26 years, Danae, and their two children.