The Dean's Executive Speaker Series
Holly Montgomery
Vice President & Relationship Manager, Spokane Private Banking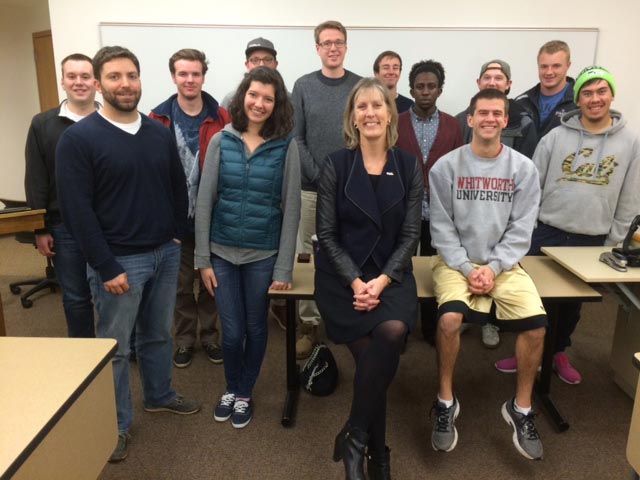 Holly Montgomery began her career in the Spokane banking environment after growing up in Colfax, Wash., and attending Eastern Washington University. During the last 30 years, she has developed an extensive background that includes consumer and commercial lending and branch management operations. Since joining U.S. Bank Private Banking, in 2003, her focus has been to advise affluent and healthcare-related individuals on a full range of banking services. Montgomery's clients reap the benefit of expert advice, state-of-the-art products, and customized services. These benefits are delivered by a knowledgeable team that shares her passion for its exceptional customers. Montgomery has been involved in many local nonprofit organizations through the years, including Leadership Spokane, the YMCA of the Inland Northwest, Youth for Christ, Rotary and Junior Achievement. She currently serves on advisory boards for the School of Health Science and Public Health at Eastern Washington University, as well as the School of Business at Whitworth University.
Tips for Success
Don't be afraid to figure it out yourself.
Ask where to find the answer; not what the answer is.
Learn to write.
Learn how to shake a hand.
Learn how to have a conversation with people.
You must be able to establish the relationship.
It's about what you can do to help the organization.
Dress for the job that you want, not for the one that you have.
Show respect for your elders.
Respect the chain of command in the corporate culture.
Continue to grow personally; listen to other viewpoints and opinions.