The Dean's Executive Speaker Series
Jay Stahlman
Global Senior Financial Analyst, Delphi Automotive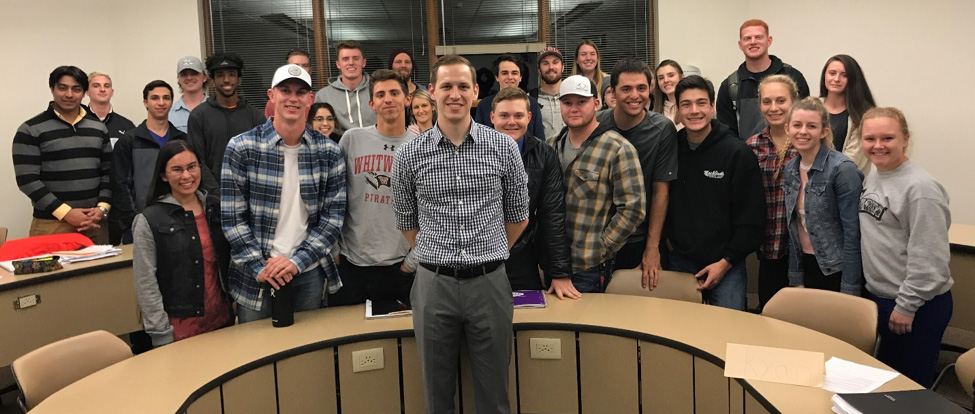 Jay Stahlman is a corporate finance professional with four years of experience in a fast-paced, multinational environment. He currently works as the global senior financial analyst for a $1.7 billion international, high-tech business unit within the Electronics & Safety segment of Delphi Automotive. In this role, he primarily focuses on commercial development and financial reporting, forecasting and budgeting while driving the organization to deliver on their commitments. Prior to beginning this role in August 2017, he participated in Delphi's Finance Leadership Development Program, a three-year international rotational program designed to develop the next generation of leaders, which included assignments in corporate financial planning, investor relations, and a 12-month expatriate rotation as an assistant controller in Germany. Jay has a bachelor's degree in economics from Whitworth University and holds a master's degree in global finance from Thunderbird School of Global Management in Glendale, Ariz. He lives in Royal Oak, Mich., with his wife and young son.
Tips for Success:
Deming quote: "It is not necessary to change. Survival is not mandatory."
Vince Lombardi quote: "Winning is not everything, but wanting to win is."
Napoleon Hill quote: "No one is impressed with the win-loss record of a referee."
Have a positive outlook.
Never give up; continue to fight.
Galatians 5:22-23: But the fruit of the Spirit is love, joy, peace, forbearance, kindness, goodness, faithfulness, gentleness and self-control. Against such things there is no law.
Philosophical Advice:
Stay positive; your outlook on life is a choice.
Remember your liberal arts skill set; a diverse skill set is valuable.
Cultural sensitivity is key. The modern business world is global; you should understand where people come from.
The best leaders are talent fanatics. Surround yourself with good people.
Do something you are proud of. Think about the industry and company you want to work in.
Be a person others want to work with.
Practical Advice:
Email is a tool (tone, context and content is your brand to the company).
Moore's Law: Technology is accelerating the pace of change.
Study accounting.
Do the math.
Learn to listen (empathetic engagement).
Directionally correct is better than precisely wrong.
Stay up to date on current events.
Team Building Lessons:
Take every assignment seriously.
Don't get too attached to your own ideas; work is not a democracy.
Customer service is at the heart of all business.
People like people who help things get done.