The Dean's Executive Speaker Series
Jeff Aden
Founder & EVP of Marketing/Business Development, 2nd Watch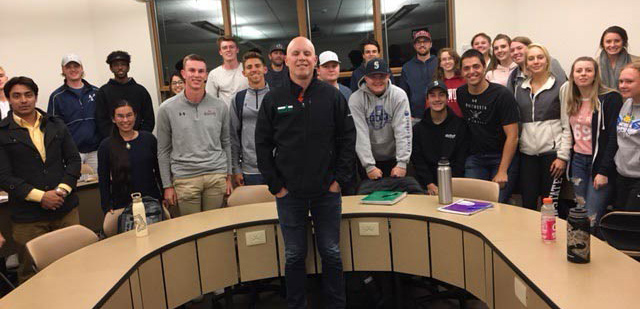 Jeff has over 20 years of experience in business management operations, business development, product management, profit and loss (P&L) management, and sales and marketing management. In his role as executive vice president of strategic business development and marketing at 2nd Watch, Jeff is responsible for the company's global strategic initiatives, including strategic partnerships, business development, mergers and acquisitions, and opening new markets, as well as marketing strategy.
Prior to co-founding 2nd Watch, Jeff was running a $200 million P&L for Ambassadors Group (EPAX), where he provided executive leadership and results that increased revenue and margin through a treacherous economic environment. He was also responsible for customer experience and operations of global delivery. Prior to joining Ambassadors Group, Jeff lived and worked in Taiwan as a consultant. Prior to being an expatriate, Jeff held a number of roles in a regional finance company.
Jeff has a master's degree in international management and a bachelor's degree from Whitworth University. He enjoys time with his family outdoors, and as often as he can he finds time to fly-fish, golf, ski and run.
Tips for Success:
Learn how to manage chaos.
Do a yearly assessment of yourself.
Be self-aware.
You must have empathy for other people.
Build your own personal brand.
Grit is important, especially if you want to be an entrepreneur.
Have confidence.
Be a reader.
Enjoy the blessings, good and bad.
You are the chief mood setter, that is your brand.
The way you deal with things is the way your employees will act.
Be kind, give back.
Learn what you need to learn to move to the next phase.
Think strategically; strategy over tactics.