The Dean's Executive Speaker Series
Josh Hug
Chief Operating Officer, Remitly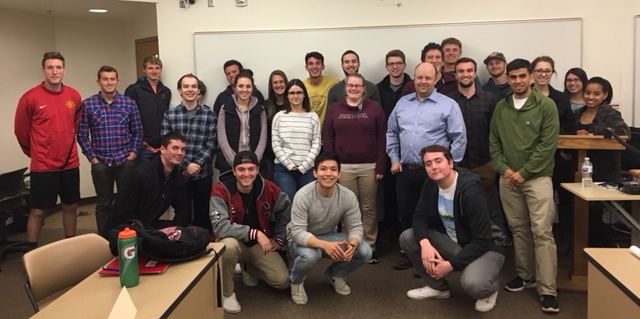 Josh Hug joined Remitly after initially acting as a mentor for the company in the TechStars program. With members of his family living abroad, Hug has experienced firsthand the challenge of sending money across borders. He has a history of creating beautiful products, most recently as co-founder and CEO of Shelfari, a virtual bookshelf that was acquired by Amazon.com in 2008. He earned a B.S. in computer science and math from Whitworth in 2000, and he now serves as a volunteer in Kenya for Heroes of the Nation, which supports about 500 orphans.
Tips for success:
Invest your time in what you want to do.
Surround yourself with others who are smarter than you are.
The ceiling can be determined early in your career.
Exercise.
Seek out challenges and problems. Solve problems and you will be recognized.
Learn from others' mistakes.
Understand your market.
Cash is king.
Revenue is life.
Relationships matter for both fundraising and acquisitions.
Get strategic investors.
Pick good lawyers.
Company culture is critical.
Leading a startup is emotionally taxing.
Share your fears with someone.
Losing employees is difficult.
Selling a company that doesn't make money is difficult.
Don't be afraid to fail. Fear of failure limits success.
Do what God created you to do.
Someone did it for the first time. Why can't you?
Trust God and act decisively.
Be ready to seize opportunities when they present themselves.