The Dean's Executive Speaker Series
Kristin Goff
President & Owner, Wendle Motors Inc.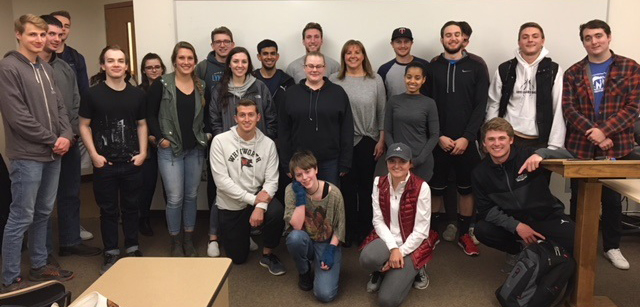 Kristin was born and raised in Spokane. She attended Lewis & Clark High School and graduated from the University of Idaho in 1992, as well as the National Automobile Dealers Association Dealer Academy in 1994. Kristin grew up working for the family business. In 2011, she became the third-generation owner and operator of Wendle Motors. She is a proud member of the National Automobile Dealers Association, Washington State Automobile Dealers Association and Spokane New Car Dealers Association.
In addition to Kristin's professional career, she is very much involved in charitable endeavors. Some of Kristin's charitable giving and volunteer commitments involve her passion around education, mentoring and children. Some of the boards she has served on include Northeast Community Center, Spokane County United Way, Big Brothers Big Sisters, YWCA and Greater Spokane Incorporated.
Kristin is as devoted to her community and career as she is to her family, her husband, Shayne, and two children, Rylee and Kolby.
Tips for Success:
Have a positive attitude, even in trying times.
Be engaging, sincere and caring. Ask questions.
Surround yourself with people who are better than you.
Don't surround yourself with people who think just like you.
Emotional intelligence is important in management, and critical to understand and "own."
Continuous education is critical. Study your industry.
Keep working on yourself.
Be loyal; you will accomplish much more.
Be proactive; plan and prepare.
Keep your car maintained, follow dealer recommendations and be sure to change your oil.