The Dean's Executive Speaker Series
Lawrence K. Probus
Vice President of Finance & Administration, Whitworth University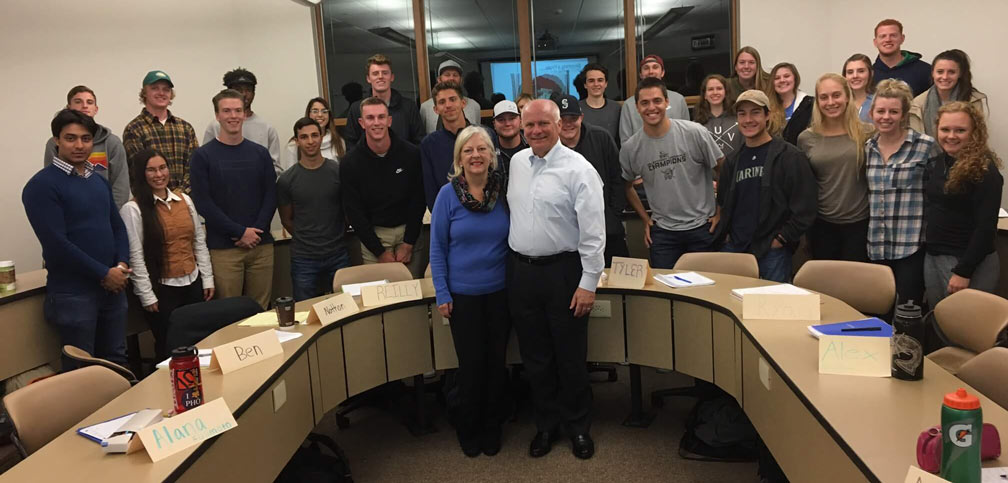 Lawrence (Larry) Probus is vice president of finance & administration for Whitworth University, directing the finance, information technology, human resource and campus facility functions of the university. He joined Whitworth in July 2016. Prior to Whitworth, Larry served for 13 years as chief financial officer of World Vision, a global Christian relief and development organization.
Recognized as 2009 CFO of the Year for nonprofit organizations in Washington State, Probus is a former member of the Financial Accounting Standards Advisory Council (FASAC) and the Not-for-Profit Advisory Committee (NAC), a group of leaders from business, academia and government who provide counsel to the Financial Accounting Standards Board (FASB). He also served on the Standards Committee of the Evangelical Council for Financial Accountability (ECFA). Probus is a Bingham Fellow, a graduate of Leadership Louisville and a past member of the Kentucky Chamber of Commerce.
Prior to joining World Vision, Larry served as a senior vice president of Brown-Forman Corp., an international consumer products company whose leading brands included Jack Daniel's, Lenox China, Gorham Silver and Hartmann Luggage. His responsibilities at Brown-Forman included accounting, treasury, tax and investor relations. Prior to joining Brown-Forman, Larry was a supervisor at Coopers & Lybrand (now PriceWaterhouseCoopers). He graduated from Western Kentucky University and is a certified public accountant.
Larry and his wife, Jan, have four grown children and raise Labradoodle puppies. They attend Whitworth Presbyterian Church.
Tips for success:
Keep your heart and mind open to where God leads you. Keep your heart soft to what God is telling you.
Be willing to stick your neck out.
Respect people and you can learn from them.
Value a sense of community where you work.
Don't order food at interviews that is above your skill level (i.e., lobster).
Deal with conflict and don't let it simmer.