The Dean's Executive Speaker Series
Lisa G. Shaffer, Ph.D., FACMG
Founder and CEO, Genetic Veterinary Sciences, Inc.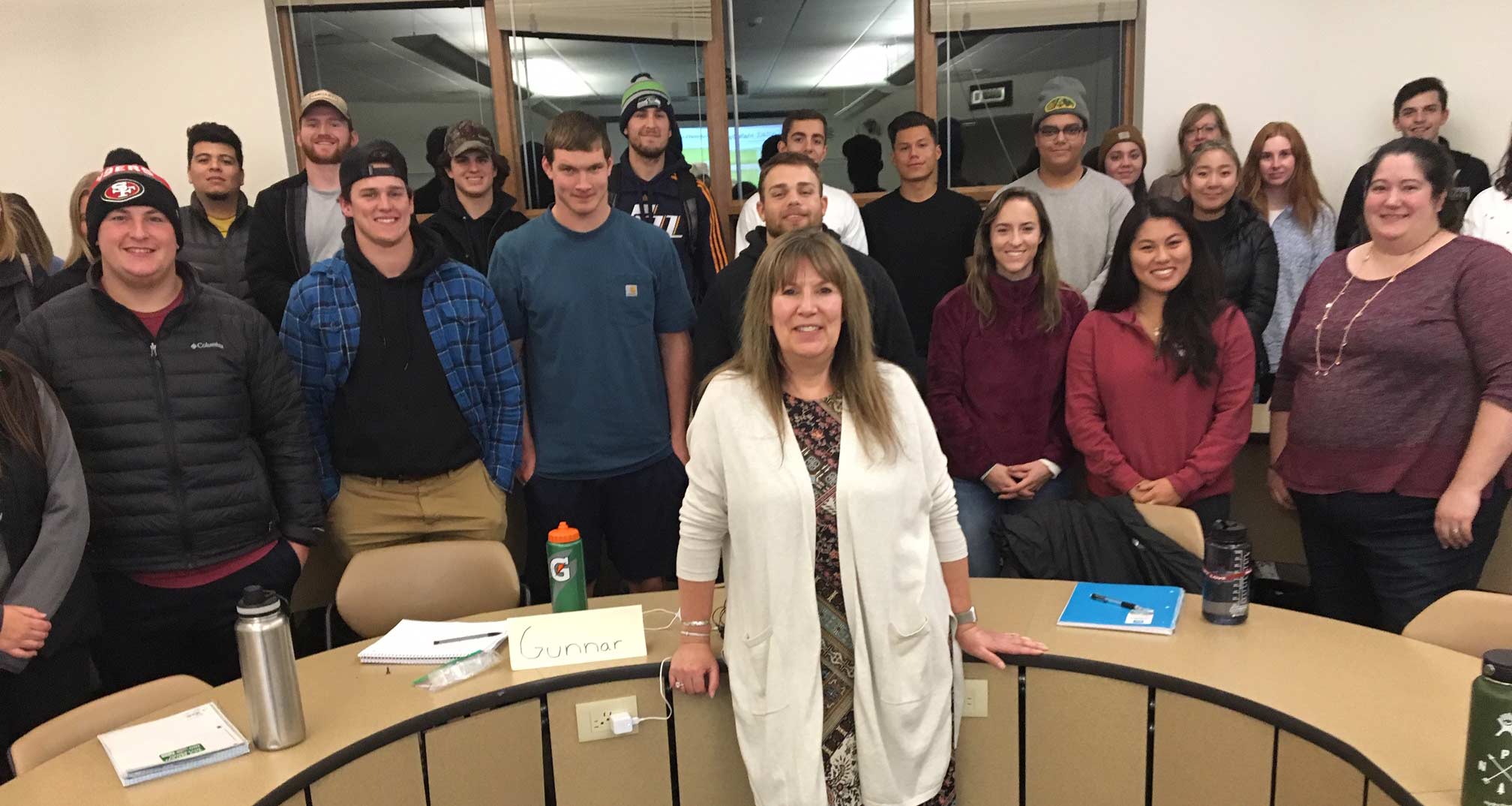 Lisa G Shaffer, Ph.D., is founder and CEO of Genetic Veterinary Sciences, Inc. (DBA Paw Print Genetics). Founded in 2012, Paw Print Genetics is a canine genetic testing company serving breeders, veterinarians and dog owners. This year, they also launched products for cats and birds.
From 2003-2010, she was co-founder, president and CEO of Signature Genomic Laboratories in Spokane, a company that developed a way to scan the genomes of children with developmental disabilities to uncover genetic changes that explained their medical problems.
In 2008, Dr. Shaffer was named one of the top 10 women CEOs for privately held companies by INC Magazine and was named Business Woman of the Year by Inland Business Catalyst Magazine. In 2009, Dr. Shaffer was the Ernst & Young Entrepreneur of the Year for Life Sciences for the Pacific Northwest. She was named one of the Top 25 Innovators by Seattle Business Magazine in 2010. In 2013, Dr. Shaffer received the Life Sciences Innovation Woman to Watch award from Life Sciences Washington and was honored in 2016 with the YWCA's Women of Achievement Award in Science and Technology. In 2017, Dr. Shaffer received the Women in Business Leadership Award for the Spokane region.
Prior to Signature Genomics, Dr. Shaffer was a professor in the department of molecular and human genetics at Baylor College of Medicine until 2002, and then a professor in the School of Molecular Biosciences at Washington State University until 2008.
Dr. Shaffer has her undergraduate degree from Washington State University and her Ph.D. from the Medical College of Virginia. She is a board certified geneticist by the American Board of Medical Genetics and has authored over 300 peer-reviewed medical papers and four books.
Tips for Success:
Do what you are passionate about and brings you happiness.
Don't ever think you are the smartest person in the room.
Don't be the smartest person in the room.
Work hard, success is 99 percent hard work and one percent a good idea.
Be an example for everyone around you.
Failures don't defeat you: Learn from your mistakes.
Have the highest integrity.
Work on being able to work with all different types of individuals.
If it's not a good fit, find a new job – and make it quick.