The Dean's Executive Speaker Series
Pam Scott
Vice President of Corporate Communications, Red Lion Hotels Corp.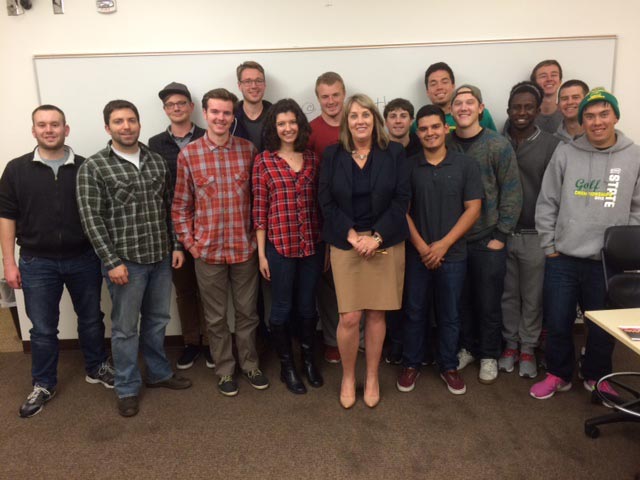 Pam Scott is the vice president of corporate communications for the Red Lion Hotels Corporation. She is responsible for public relations, investor relations, internal communications, crisis communications and social media. Since joining RLHC in July 2010, Scott has generated unprecedented media coverage for the company and its brands, repositioned its social media program, and created a social media ambassador initiative, both internally and externally. Prior to joining RLHC, Scott worked for Visit Spokane, where the team developed the first iteration of Travel Rally Day, an event occurring annually in major cities, for the U.S. Travel Association. Since beginning her career, Scott has worked as a reporter for a Travel magazine, a local newspaper, an NPR station, and as a news producer for an ABC-affiliate television station. She began her communications career at the University of Arizona, where she earned a degree in journalism. Scott serves on the Visit Spokane Board of Directors and the publicity committee of the Washington Tourism Alliance.
Tips for Success:
Your company will expect you to promote it through social media.
The biggest problems occur from a lack of faithfulness.
Respect your employer.
If you tear down your own company, you are taking money out of your own pocket.
When the boss decides it's time, get on board.
Keep learning.
If you don't stay on top of it, you will fall behind.
Be a servant.
A servant thinks about what s/he can do to build up others rather than himself or herself.
People around servants are not on guard as much.
When you are being a servant for God, your family and your company will serve you better than anything else.