The Dean's Executive Speaker Series
Peter Cleary
Financial Planning & Analysis Manager, Chipotle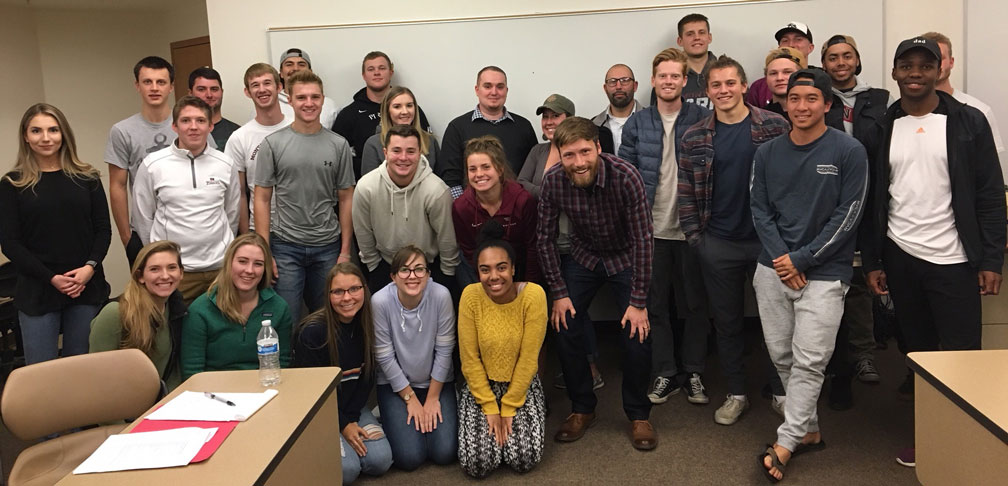 Peter Cleary '10 studied both theology and international business. While he came to Whitworth fully intent on securing a theology degree before attending seminary on his way to the pastorate, life—and God—had other things in store. Upon graduating, Peter moved to Washington, D.C. to enroll in a six-month future executive training program with ExxonMobil. After finishing the course, he transitioned into his first full-time assignment as a territory manager living in Bozeman, Mont., working in partnership with 11 petroleum distributors spanning seven states in the NW United States. During his time in Bozeman, Peter got married to his wife, Gillian, whom he met during his first week as a student at Whitworth.
After working as a territory manager, Peter moved back to Washington, D.C. and transitioned into his second role at ExxonMobil as a business development advisor for the Americas. He focused on building and tracking performance against the annual operating plan at ExxonMobil's Fuels and Lubricants Company.
Next, Peter and his wife, Gillian, moved out to Colorado to work as a senior financial analyst on the financial planning & analysis (FP&A) team at Denver-based Chipotle Mexican Grill. In this role, he focused on building the companywide financial plan and providing targeted support to specific corporate departments—e.g. HR, legal, supply chain and development. Peter then took an opportunity to hold a dual role as a senior FP&A analyst and a regional controller, which oversaw the finances of roughly 400 restaurants across Chipotle's pacific north region.
Following these roles, Peter had the opportunity to provide leadership to Chipotle's FP&A team by moving into the managerial ranks. He currently serves Chipotle as an FP&A manager and loves getting to guide the FP&A team through an exciting period of growth in the company.
Peter and Gillian most recently returned to their favorite place—Bozeman, Mont.—where Peter works remotely for Chipotle, Gillian is an instructor of Spanish at Montana State University, and they spend much of their free time enjoying the great outdoors via trail running, skiing and otherwise living in amazement at life in the beautiful Rocky Mountains.
Tips for Success:
Above all, be intentional

Be intentional and proactive each day, and it's almost certain you'll have an incredible life.

Leave Whitworth well prepared

One skillset is critical to any discipline: communication.
After graduating, be patient with yourself.
Changing the world might not be what you expect. Lives are changed one at a time, most of the time.
Know yourself and be yourself.

Build a deeply meaningful AND highly successful career

No matter what others tell you, faith is an asset in the workplace, not a liability.
Your success at the office will be defined by how you make others feel just as much as by the quality of your work.
Make twice as much effort to listen as you do to be heard.
Pick the people you want to work with, not just the position.
Workplace politics are inevitable; how you respond to them isn't.
Be relentless in your focus on making a positive impact. Constantly reinvent how you add value.

Build a meaningful life: your 20s matter

Find a faith community, and don't be discouraged if it takes a while.
Don't fixate on money – search for fit, and rewards will follow.
Don't be afraid to work hard – you'll never be more flexible.
Relationships – make the effort.
Set goals, and don't be afraid to make them realistic.
Set your long-term fitness trajectory.
Save – the power of compound interest is on your side.
Take the long view. Don't be afraid to let your ultimate destination inform your current situation.