The Dean's Executive Speaker Series
Scott Donnell
President & CEO, Apex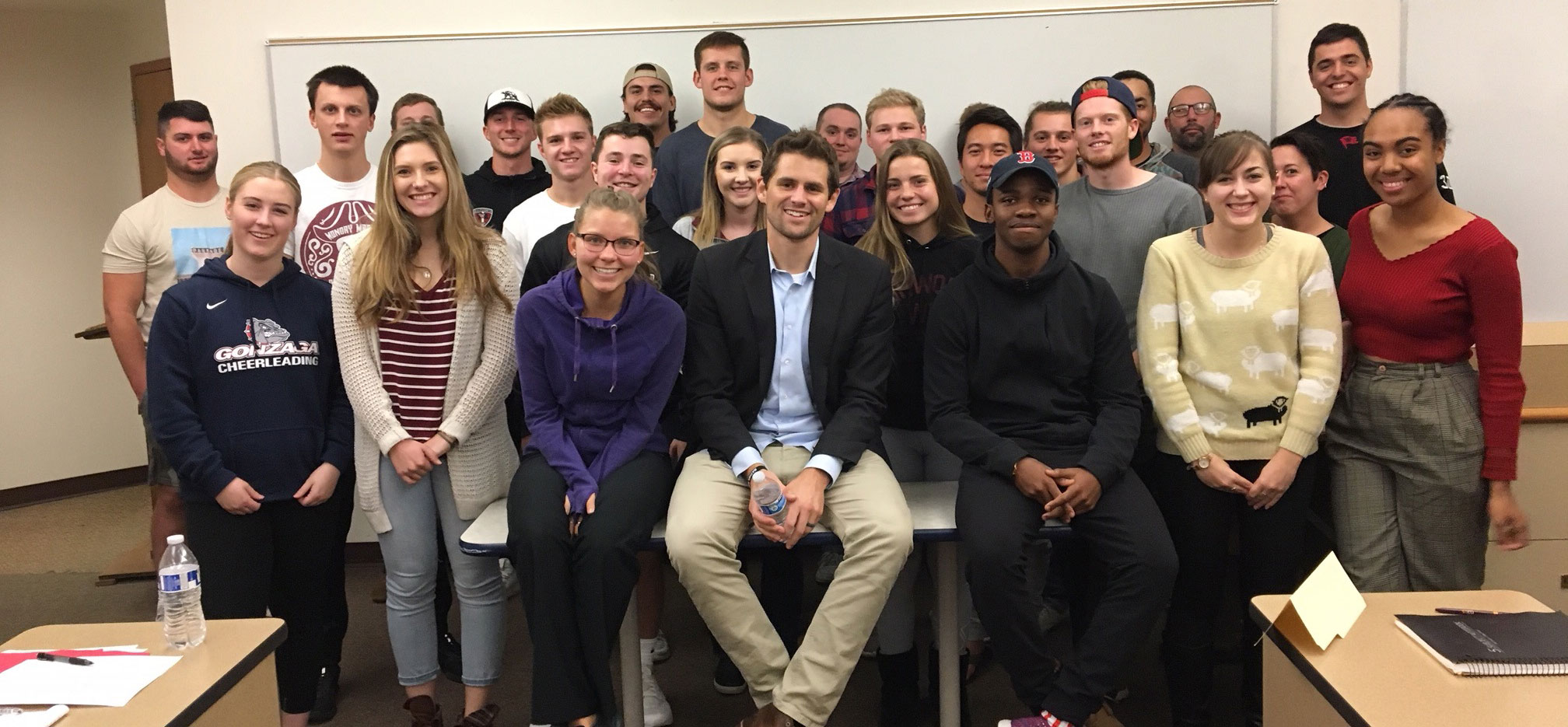 Scott E. Donnell '08 earned a B.A. in business management and a B.A. in theology during his time at Whitworth. Donnell served as student body president from 2007 to 2008. Following graduation, he attended Hardin Simmons University in Abilene, Texas, where he earned an M.B.A. in 2009. Scott is the president of Apex Fun Run (previously known as All Star Fun Run), in Phoenix. The business, an elementary-school fundraising company, was founded in 2011. Scott works with area schools to conduct fun-run fundraisers that promote fitness and leadership.
Tips for success:
God uses everything you go through in your life -- even the miserable things -- for His glory.
Whatever you do, you are in sales.
Free market capitalism -- business is the best thing you can do in society. It is an incredible social good.
Do not chase money.
Happiness isn't the goal.
Look at what you have accomplished and be grateful rather than striving for the ideal version of yourself and feeling bad about falling short.
Be hirable: develop attitude, grit, resourcefulness, integrity and a drive to succeed.
Only do business with people you can really trust.
Your business and your people are limited by your ability to delegate to the right people.
Money follows influence and impact.
If you are hurting, you aren't leading.
There is no substitute for hard work.
Show real projects and real numbers. You will put yourself above everyone else.
Outsource what you don't know.
Hire employees only for your core business at first.
Listen to your customers, then figure out and fill a need in a way that is win, win, win!
Everything you do requires an innovative mindset.
Act like you own the company. Live out your role as if the company were yours.
If you are struggling with a calling, make a calling out of what you love, what you are good at and where you think the greatest need is.
Ask the people closest to you about what you are good at.
Fail fast and cheap.
If you are working for someone else, ask to take on a new initiative.
Entrepreneurship is a great faith builder.
If your goal is to get rich, that will never be enough to help you push through the hard times. The "why" of what you do is so much more important.
Go learn "it" better than anyone else.
Culture eats strategy for breakfast.
Failure helps you find out your limits. Find your limits.
Your attitude affects everything.
Learn to sell.