The Dean's Executive Speaker Series
Stephen John
Investor, Corporate Director, Speaker and Coach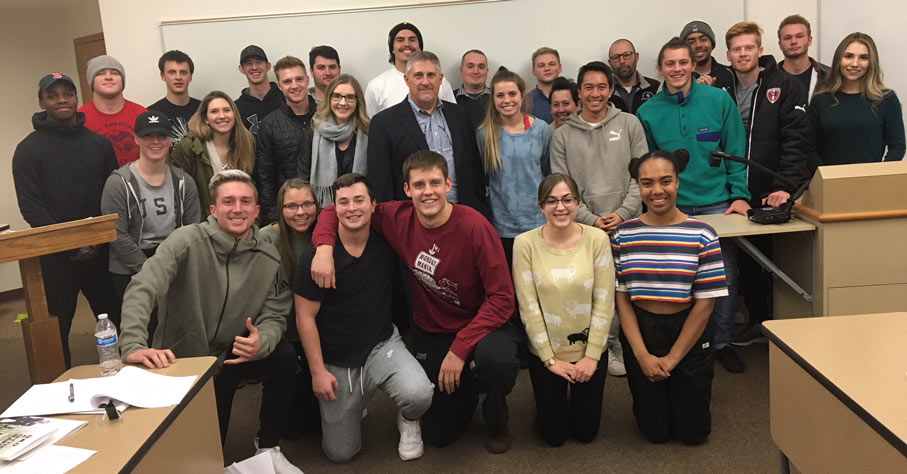 Steve joined Westell in 2018 as president and chief executive officer with more than 25 years of experience in executive leadership, new business development and sales management. He came to Westell from Rise Broadband, a provider of fixed wireless services, where he served as executive vice president of technology and operations responsible for strategic technology and product development. Prior to that, Steve was senior vice president and chief revenue officer at UNSi Inc., a business internet provider, where he was responsible for developing and executing an M&A strategy that doubled revenue while significantly improving profitability. Steve also served as president and CEO of Cheetah Technologies and American Broadband and was previously in senior management roles at Charter Business Networks and Charter Communications.
Tips for Success
Perseverance overcomes obstacles.
Ego is a dangerous thing when left unchecked.
Talent alone is not enough. Success requires self-awareness and self-discipline.
The world doesn't owe us anything.
Pick the right partners.
Figure out who you can trust.
There is no substitute for the basics.
The greatest ideas can fail without a sound financial plan.
Properly fund your business; be responsible with every dollar.
A good CEO tells the market which metrics are important.
Report bad news fast and good news much slower.
Take ownership of your successes and especially your failures.
Find a mentor. Find a friend that will hold you accountable. Iron sharpens iron.
Find someone you can mentor.
The greatest business success book ever written is the Holy Bible.
Be a servant leader. Put your needs behind the needs of others. Never act like a task is beneath you.
Embrace change.
Always be learning.
Your character and reputation are prized possessions. Don't throw them away for a momentary indulgence.
Learn how to delegate and get things done. Get the work done in the allotted time by prioritizing.