The Dean's Executive Speaker Series
Thom Sicklesteel
Barnhart Cranes Inc.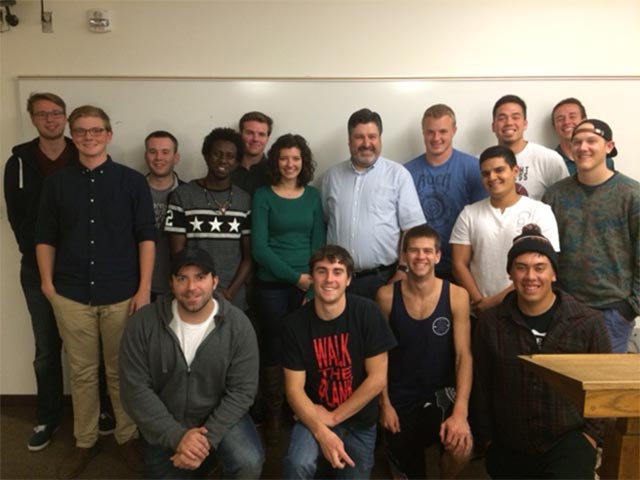 Thom Sicklesteel joined Barnhart Cranes, of Memphis, Tenn., after the national company purchased his family's Mount Vernon, Wash., firm, Sicklesteel Cranes Inc. Sicklesteel has served as president of Sicklesteel Cranes for the past 15 years, since assuming leadership from his father. He has grown the operation, which has branch locations in Tacoma and in Portland. In June 2015, the company was purchased by the Memphis-based Barnhart, which has a national network of equipment, engineers and branches, and which employs 875 people in the U.S. The company will continue to operate as Sicklesteel and will have access to Barnhart's national network.
Sicklesteel Cranes Inc. is highly respected for its safety record. In 2011, the company received the AGC Build Washington Grand Award for Safety Excellence. In January 2012, Thom Sicklesteel received the AGC of Washington Subcontractor of the Year Award for his efforts to educate the construction industry on crane safety.
Thom and Darlene Sicklesteel are the parents of Whitworth student Dylan Sicklesteel, '17, a business-management and Spanish major. Thom earned his Whitworth degree in business-management and accounting in 1989.
Tips for Success:
Get involved in charities and causes.
Set a budget within your means.
There are more than 2,000 verses about money in the Bible. Most are warnings.
There is never enough. Give first. "Bring the full tithe into the storehouse, that there may be food in My house. And thereby put Me to the test," says the Lord of hosts, "if I will not open the windows of heaven for you and pour down for you a blessing until there is no more need." (Malachi 3:10 ESV)
"For I know the plans I have for you," declares the Lord: "plans to prosper you and not to harm you, plans to give you hope and a future" (Jeremiah 29:11).