Facilities
State-of-the-Art Health Science Building
Whitworth University continues to expand its graduate health program portfolio and invest in its expert faculty team with its new 38,000-square-foot health sciences building. This building houses doctoral programs in physical and occupational therapy as well as the master's in athletic training program to intentionally support and encourage interprofessional collaboration. It includes an activities-of-daily-living lab, motion analysis research lab, exercise physiology labs, anatomy labs, simulation labs, dedicated classroom and functional lab spaces, and a practice clinic. The new facilities reflect Whitworth's commitments to quality, faculty, student and staff support, accessibility, and environmental sustainability. Click the button below to learn more.
Dornsife Health Sciences Building
Bioness Vector Elite System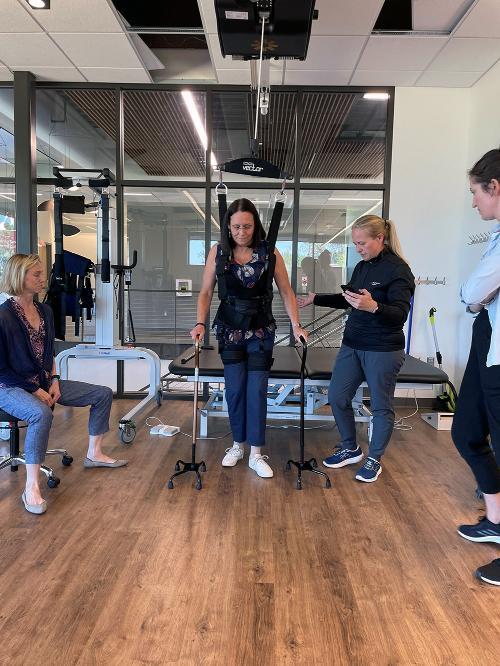 Our graduate health science programs are proud to share the latest innovation being offered to support our goal of exposing students to state-of-the-art rehabilitation technology while also helping to meet the therapeutic needs of our community. The Bioness Vector Elite System will provide students with clinical learning opportunities while helping local community members relearn to walk and return to daily activities of living as they recover from stroke; amputations; orthopedic, brain and spinal cord injuries; and other neurologic diagnoses. Suspended from a custom designed ceiling track system, the Vector provides a safe, algorithm-driven support system that allows individuals to regain mobility by unloading a precise amount of body weight during therapeutic activities.