Campus Ministry Staff
Forrest Buckner
Storm Family Dean of Spiritual Life and Campus Pastor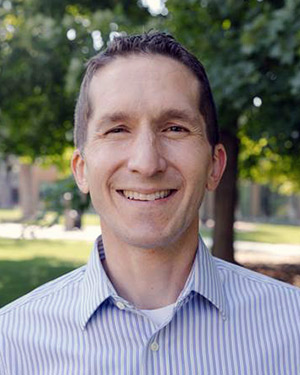 The Rev. Forrest Buckner, Ph.D., joined Whitworth in July 2015. After undergraduate degrees in civil and mechanical engineering at Colorado School of Mines, Forrest worked at First Presbyterian Church of Boulder for more than nine years. He earned his M.Div. from Fuller Theological Seminary and his Ph.D. in theology from the University of St. Andrews, in Scotland. Outside of Whitworth, he primarily enjoys spending time with his wife and three young, delightful children. The greatest gifts in working at Whitworth for Forrest are the wonderful students, faculty and staff with whom he gets to interact on a daily basis as he participates in the university's Christ-centered mission to invite every student to honor God, follow Christ and serve humanity. To set up an appointment with Forrest, please email Connie McKnight at cmcknight@whitworth.edu. To speak or correspond with Forrest directly, call 509.777.4506 or email fbuckner@whitworth.edu.
Lauren Taylor
Campus Pastor for Discipleship and Residence Hall Ministry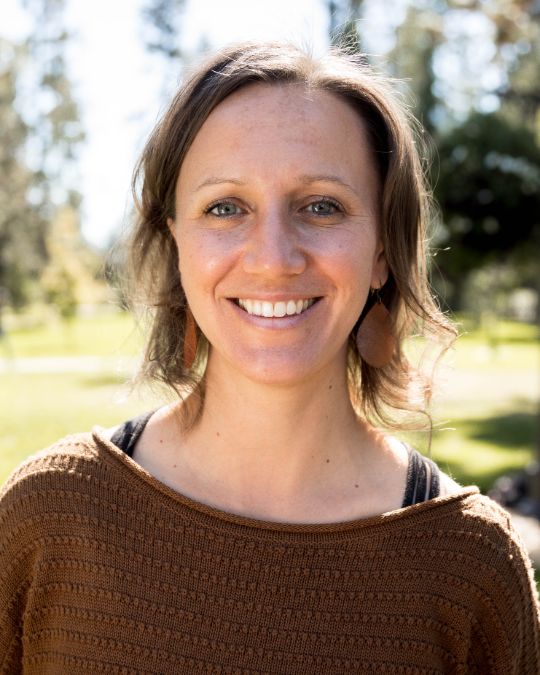 Lauren joined the Whitworth Campus Ministry staff in the summer of 2018. After growing up in Wheaton, Ill., and graduating from Wheaton College with a B.A. in biblical and theological studies, Lauren moved out East to attend Princeton Theological Seminary. Lauren has served as a youth director at a PCUSA church in Durham, N.C., and a chaplain at Hope College Campus Ministry in Holland, Mich. Lauren is married to Derek '08, and together they spend their time chasing their toddler, walking their dog, watching the Chicago Cubs, sharing meals with friends and talking about the Kingdom of God. Lauren would love to talk to you about life, faith and anything in between. Just email her at laurentaylor@whitworth.edu or call 509.777.3859.
Stephaine Nobles-Beans
Associate Chaplain for Diversity, Equity & Inclusion Ministry
The Rev. Stephy Nobles-Beans is part of the Act Six Steering Committee, and she helps write the prayer blog On Bended Knee for the university. She preaches in the chapel each semester in addition to mentoring students and sharing the Word of God with them. As the advisor to the Exceptional Gospel Choir, Stephy has the opportunity to build relationships with students through praise and worship. Building relationships with others, as well as collaborating and networking to see how others can work together to bring about change, peace and harmony, are Stephy's missions. If you'd like to meet with Stephy or pray with her, contact her at 509.777.4568 or sbeans@whitworth.edu.
Ben Brody
Director of Campus Worship
Ben Brody is a Whitworth alum with a deep passion for authentic worship that is based in scriptural truth and musical excellence. He helps coordinate music for chapel services and oversees the Hosanna ministry. Contact Ben at 509.777.3214 or bbrody@whitworth.edu.
Derek Taylor
Emmaus Scholars Program Director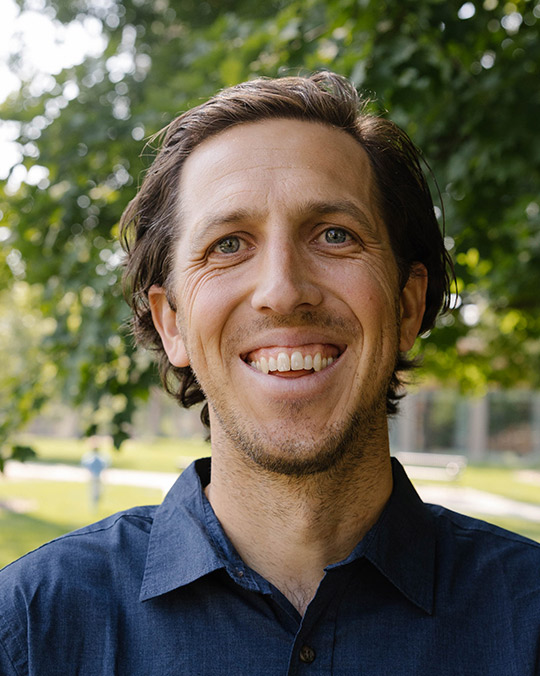 After graduating from Whitworth, Derek received an M.Div. from Princeton Theological Seminary and a Th.D. from Duke University. Derek is married to Lauren, the campus pastor for discipleship & residence hall ministry here at Whitworth. Lauren and Derek spend most of their free time chasing their young sons Theo and Micah, going on hikes with their dog Charlie (who is by all objective standards the best dog in the world) and cooking up something fun in the kitchen. If Derek isn't doing these things, he's either watching Duke basketball or finding quiet moments to escape to the river with his fly rod. Along with directing the Emmaus Scholars Program, Derek also teaches theology here at Whitworth. He is especially interested in the theology of Dietrich Bonhoeffer, scriptural hermeneutics (which is a fancy way of saying "how to read the Bible") and thinking creatively about what it means to speak faithfully about God today. Derek also has a deep passion for coffee, so if you'd like to chat over a cup, just shoot him an email at dtaylor@whitworth.edu, or call 509.777.3337.
Kent McDonald
Young Life Regional Trainer, Campus Ministry, Lecturer in Practical Theology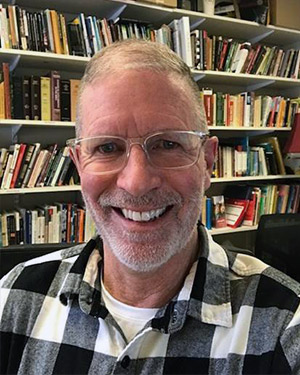 Kent McDonald has been at Whitworth for 18 years, is married with three beautiful daughters, and is recently a grandfather. He received his M.Div. at Gordon Conwell Theological Seminary and his doctorate at Carey Theological Seminary. Kent has a heart for international work, and he served from 1994-2000 as a missionary in Kenya with Young Life. He teaches in the theology department, works with the chapel program, and speaks and connects with churches through the Whitworth Office of Church Engagement. He also oversees Whitworth's Young Life Training Program and is the regional trainer for Young Life in the Inland Northwest. Kent has a passion for working with young people and "20-somethings," and he is a frequent speaker for camps, retreats and conferences. He loves a good cup of coffee and a laugh or two. If you'd like to meet with Kent, please contact him at 509.777.3241 or kmcdonald@whitworth.edu.